Ambassadors 2019
Welcome to The Big Anxiety 2019 Ambassadors.
Our Ambassadors are diverse in age, background and lived experience. They each connect in personal ways to different themes within the festival, and to its wider goals of promoting innovative and creative ways of engaging with mental health.
2019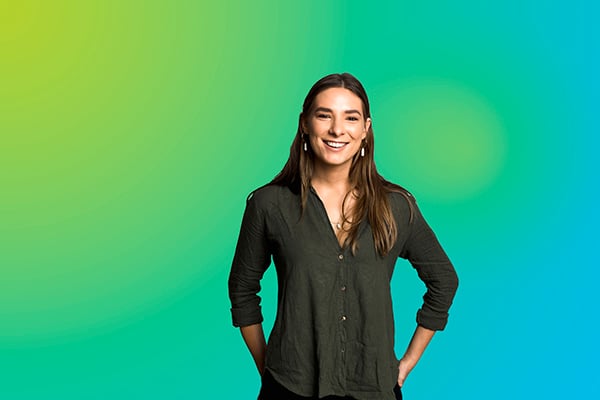 Evelyn Araluen
Evelyn Araluen is a poet, researcher and educator working with Indigenous literatures at the University of Sydney. Her writing has been widely published internationally and in Australia, in journals such as Overland, Sydney Review of Books, Cordite, and the Western Humanities Review. She is a co-coordinator of Black Rhymes Aboriginal Poetry Night, and has spoken at over a dozen literary festivals across the East Coast. Her writing has been awarded by the Nakata Brophy Prize for Young Indigenous Writers, the Judith Wright Poetry Prize, and a Wheeler Centre Next Chapter fellowship to develop her debut poetry collection Dropbear, to be published next year. Her work mediates on the pride, poetics and play of Aboriginal culture and identity. Born, raised and writing on Dharug country, she is a descendent of the Bundjalung nation.
Evelyn writes openly about anxiety, isolation, and the complexities of Aboriginal identity in her work. As an Ambassador for The Big Anxiety Festival, Evelyn hopes to bring language and poetry to the messy and at times overwhelming task of articulating the self in a world that seeks to silence the visceral realities of mental health.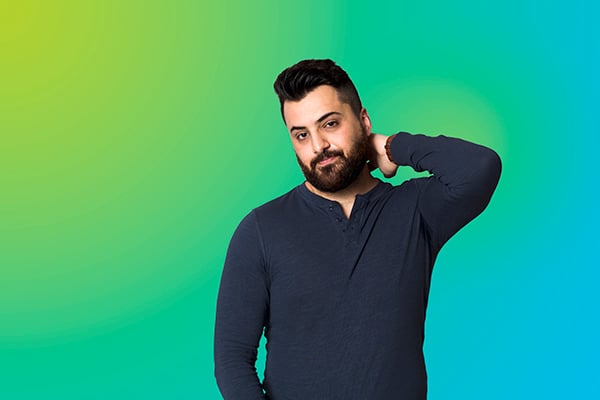 Omar Sakr
Omar Sakr is an award-winning Arab Australian poet. His debut collection, These Wild Houses (Cordite Books), was shortlisted for the Kenneth Slessor Prize, and the Judith Wright Calanthe Award. His new collection is The Lost Arabs (UQP). His non-fiction has been published regularly in such places as The Saturday Paper, The Guardian, Kill Your Darlings, Meanjin, Archer, Junkee, The Star Observer, and SBS Life, among others. Omar has struggled with an anxiety disorder and depression for most of his life; in his work, he interrogates the conditions that have shaped him. In that sense, he has always been an ambassador for mental health, this is just the first time it's been made official.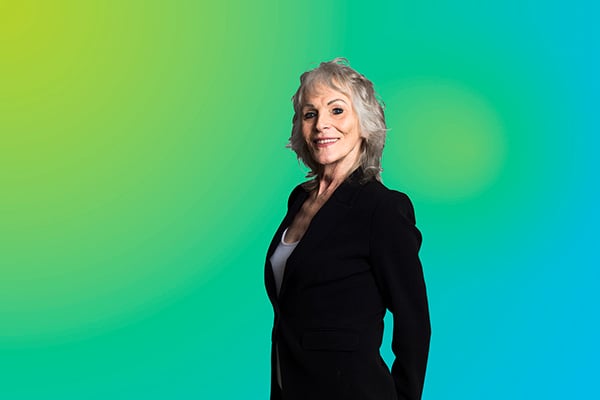 Sandra Pankhurst
Sandra Pankhurst is truly label-defying. A transgender woman, Sandra has lived many lives, rising above adversity. Sandra (then "Peter") was adopted into an abusive family, relegated to a backyard bungalow, malnourished, excluded from family-life and escaped home in his teens.  Marrying young, he soon realised it was not possible to continue his life as a husband and father – so he left that life to become Sandra — drag queen, sex worker and a gender reassignment patient in the early 80s. Sandra got on with her life. With an enviable work ethic, she went on to become Australia's first female funeral director and later the CEO of her own business trauma cleaning. An active advocate for aged care rights, disability, mental health and ethics, Sandra has recently been an Ambassador for 'Becoming Colleen', a documentary about a woman who transitioned at 82. Sandra wants to make a positive
impact on the welfare of people of all lifestyles in the aged care and mental health sector.
Sandra is the ageing ambassador for the Big Anxiety Festival, an exemplar of transforming one's earlier life experiences into a productive and purposeful life extending her lived experience as compassion and encouraging others to be their best selves in the face of tragedy and trauma.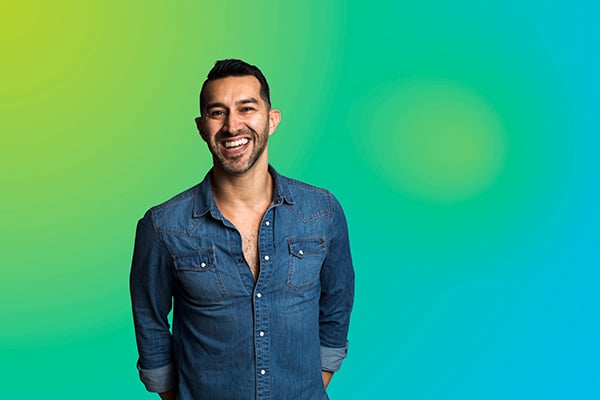 Will Centurion
Will Centurion is an advocate for Mental Health in the Performing Arts and a qualified Counsellor/Life Coach for Actors, Singers and Dancers. Having worked as a performer for over 20 years, Will uses his lived experience to create industry informed services that provide artistic minds the support needed to navigate their creative journeys. He collaborates with Universities, Performing Arts training institutions and theatre companies to provide education and resources for industry mental health challenges such as depression, anxiety and imposter syndrome. All of which he has personally battled. As an ambassador, Will looks forward to removing the stigma around the psychological challenges faced by performing artists in Australia.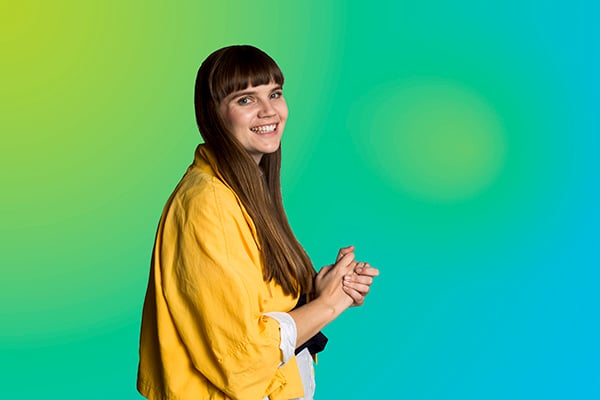 Honor Eastly
Honor Eastly is a writer, podcaster and professional feeler of feelings. She is the co-founder of The Big Feels Club, and has three hit-podcasts to her name, each wrestling with personal narrative and disclosure in different ways. Most recently, she partnered with the ABC to create the critically-acclaimed No Feeling Is Final podcast, about her own experiences of suicidality, which was named the #3 podcast of 2018 by The Atlantic. Her shows have been downloaded over half a million times, and have caused many awkward conversations with her family, and colleagues.
"The Big Anxiety is a unique opportunity to think about mental health not as a health issue, but a philosophical and cultural question. It asks of us the question: how do we live good lives in the modern world?"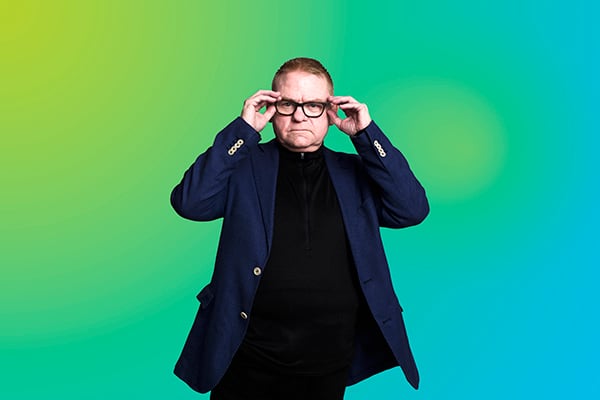 John A Douglas
John A Douglas is an organ transplant recipient who identifies as an artist with chronic illness/non-visable disability. Transplant patients incur a life long range of physical, mental and cognitive impairments . John believes that a connection to a creative community with similar lived experiences including those with mental health issues can improve both quality of life and longevity. The opportunity to connect to a sustained and empathic community can be of great
benefit to the individual and to society as a whole, and welcomes being in the role of 2019 Ambassador.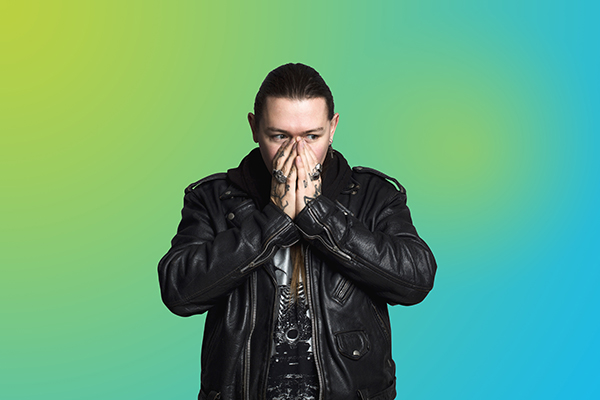 Nat's What I Reckon
Nat's What I Reckon is the result of host Nat's love of taking the playful and thorough piss out of his surroundings. His videos are tongue-in-cheek social commentary that follow Nat as he uses humour to find entertainment in weird and seemingly mundane experiences. They also provide a platform for Nat to hold a mirror up to bizarre masculine culture and societal politics. As an anxiety sufferer himself, Nat is honoured to be an ambassador The Big Anxiety Festival. He hopes to destigmatise the experience by encouraging conversation and using his wit to give fellow sufferers a laugh.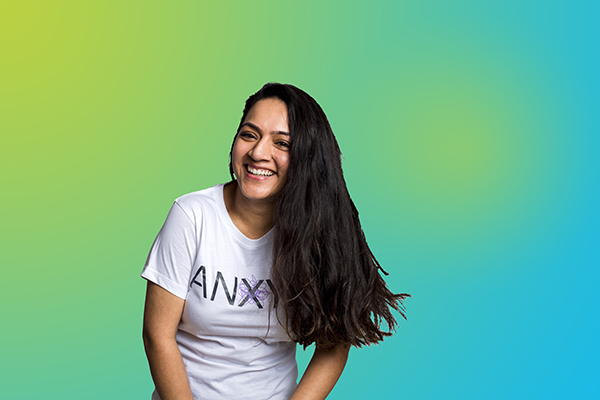 Sonakshi Babbar
Sonakshi Babbar is the Cofounder of Anxyz, a for-purpose organisation on a mission to raise awareness about anxiety disorders and build an AI-enabled tool that assists in early-intervention for anxiety disorders. Sonakshi has experienced severe anxiety and panic attacks for many years, she is now determined to put the spotlight on anxiety by sharing information, experiences and evidence-based tips on Anxyz's social media channels. A former journalist and music writer, Sonakshi works with leading Australian not-for-profit organisations to build online communities and empower patients living with invisible conditions.
"Being an ambassador for The Big Anxiety festival means that I can contribute towards raising much-needed awareness about anxiety disorders to a wider audience, not just people living with these conditions. I know there are so many of us feeling isolated and fighting our own silent battles this is an opportunity for all of us to come together and share our stories in the hope of helping each other."