4 Oct 2019 — 27 Oct 2019
OPENING: October 3, 6pm
Gallery Hours:
Mon-Fri 11am-5pm
Sat-Sun 10am-5pm
VENUE: ARTSPACE
Time feels infinitely longer when you hold your breath.
About
On average, we take 16 breaths per minute, 960 breaths an hour, 23,040 breaths a day, 8,409,600 a year. If we live to 80, we'll take about 672,768,000 breaths in a lifetime.
Time feels infinitely longer when you hold your breath.
all the time in the world comprises 2 elements: the central one, hold, a video and sound installation, and soto, a window front sculptural piece.
Using extreme slow motion underwater cinematography, hold will consider lived time at its extreme, exploring our relationship to water that is both terrifying and compelling. How does time slow down as breathing changes? The work will examine how fear gives way to a different experience of time over this duration, ultimately juxtaposing the fragility of human life with the vastness of the ocean. What can we understand about our most fundamental action from such extreme experience?
The work consists of 1 video and 5 audio channels. The vastly altered temporalities of the underwater footage will be abstract and meditative. Rather than creating a sense of fear around not breathing, hold places the audience within this other space, rhythmically slowing and accelerating moving image temporalities.
Suspended audio speakers will play back fragments of interviews with people work with long breath holds: including scientists, surfers and free divers, and held together with a range of vocal pieces especially designed for the work. Sound will be directional and immersive, placing audience members as if 'in the middle' of held, sung notes.
The gallery space will be completely transformed: floors, walls and ceiling will be covered in customised memory foam, allowing short traces of audience contact to be left for others. Rather than evoking anxiety, we aim to create an enveloping, calm space.
For soto, the front gallery windows will be transformed into a sculptural waterscape – using fiberoptic lighting to create a sense depth, gently guiding the viewer down into the aquaspace of felt experience.
Michele Barker + Anna Munster, artists
Chris Bryan, cinematographer
Nadia Piave, soprano
Artist Biography
Michele Barker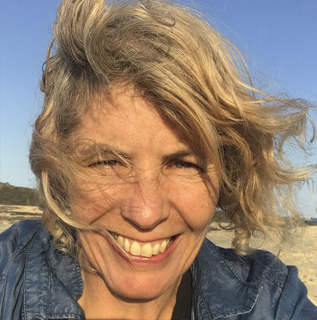 Dr Michele Barker works in the field of new media arts, exhibiting extensively both in Australia and overseas. Barker has contributed to the field of new media arts extensively via her engagement as a research-oriented practitioner. Her artwork addresses issues of perception, subjectivity, genetics and neuroscience, and her research has focused on the relationship between digital technologies, medical and scientific applications, and end-user responses. The 'art-science' nexus is a prominent aspect of new media practice and research, and Barker has been actively involved in this dialogue for over a decade. Works include the CD-ROM, Præternatural, which was selected for exhibition in the Vidarte Mexican Biennale of Electronic Art, 2002, and Contact Zones—a touring exhibition of CD-ROM art in 2001. This work is now held in the Rose Goldsen Archive of New Media Art, Cornell University, and has been included in multiple international and national curated exhibitions and festivals.
In 2004, Barker held an Artist-in Residency at Eyebeam in New York where, in collaboration with Anna Munster, she developed the award winning multi-channel work, Struck. The work has toured extensively (including in the US and China & Taiwan) and was presented as a solo installation at the Art Gallery of New South Wales. Her ongoing collaborative research with Anna Munster (Associate Professor at COFA and NIEA Research Leader) involves multiple points of view for user-interaction using multi-channel projections and immersive environments specially addressing issues of the relationship of neuroscience to magic. In 2011 they received funding from the Australia Council for the Arts (OzCo) to develop 'HokusPokus', a multiple screen interactive artwork that uses illusionistic and performative aspects of magical tricks to explore human perception, senses and movement. It takes inspiration from recent neuroscientific interest in magic as a way to understand the relation between vision and movement in human perception. The work has been shown in Australia and forms part of the International Festival of Digital Art at Watermans Gallery London as part of the 2012 London Cultural Olympiad program.
Anna Munster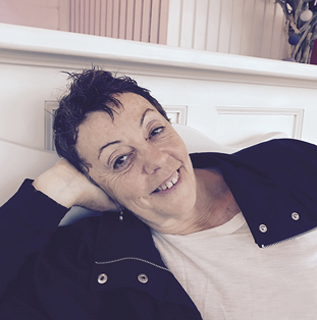 Professor, Research Leader, Contemporary Culture, Art and Politics, National Institute for Experimental Arts (NIEA)
Anna Munster has been at UNSW Art and Design since 2001 on a full-time tenured basis. She is an active researcher with two sole published books: An Aesthesia of Networks (MIT Press, 2013), and Materializing New Media (Dartmouth College Press 2006). She also edited Nerves of Perception (JISC and OHP Press 2011). Her current research interests are: statistical visuality and radical empiricism, the politics and aesthetics of machine learning, more-than-human perception, new pragmatist approaches to media and art, networked cultures, new media art environments and ecologies.
Anna regularly collaborates artistically with Michele Barker in UNSW Art and Design. Barker and Munster have been working in multi-channel audiovisual environments exploring the relations between perception, movement and media. In 2017, they were commissioned for a new multichannel audiovisual environment, pull, for Experimenta Media Arts: Make Sense, triennale, 2017–2020. They have been awarded New Work Grants, in 2012 and 2010 from the Australia Council for the Arts to realise this work. Recent collaborative projects include: évasion (2014), HokusPokus (2011). Duchenne's smile (2-channel DV installation, 2009), Struck (3-channel DV installation, 2007).