12 Oct 2019 — 13 Oct 2019
FREE EVENT
Bookings to open on September 27.
VENUE: Customs House, Circular Quay
Awkward Conversations offers one-on-one conversations in experimental formats, tackling anxieties, habits and hard-to-talk about subjects like mental health.
About
Sometimes the best conversations are awkward. What if you say the wrong thing? What if you make too much eye contact? Or not enough? What if nothing is spoken at all? Or your conversational partner is unlike anyone you have ever met before?
Awkward Conversations is a program of one-to-one conversations that extends what constitutes a conversation.
Come and enjoy not talking to different people and instead have your crown drawn, have an argument with someone unexpected, sit in silence, or talk through gesture about the experience of being different.
To participate in this event you must be 18+.
Eugenie Lee BOOK HERE
Eugenie Lee is in pain, and it is multi-sensory. Using virtual reality, body augmentations, and experimental art, Eugenie communicates the experience of living with chronic pain.
WHAT TO EXPECT:
Talk with Eugenie about her work Seeing is Believing, and the neurology of a multi-sensory virtual reality that explores the experience of chronic pain.
Jonathan Dunk BOOK HERE
Lady Macbeth, Raskolnikov, the Joker: all classic figures of "madness". Jonathan Dunk connects his experience of living with type II Bypolar and Obsessive Compulsive Disorder with characters from history, literature, and pop culture.
WHAT TO EXPECT:
Mythology, to literature, to videogames, explore the influence of our stories of "madness" on psychological diversity. Discuss the characters that fascinate you and consider how they have shaped your understanding of mental health.
Bhenji Ra BOOK HERE
Bhenji dances as resistance, her body is her protest. Bhenji Ra is a trans woman of colour, she negotiates her identity at the intersection of body dysmorphia and gender dysphoria through dance, choreography, and her community practice hosting balls and performance events.
WHAT TO EXPECT:
Be seen with Bhenji and understand her experience of visibility in the public domain. Hear her speak and learn from her journey.
Debra Keenahan BOOK HERE
Debra has achondroplasia dwarfism. She is always looked at, often stared at, sometimes laughed at, but what she really wants is to be spoken with.
WHAT TO EXPECT:
Choose from two conversations: take a walk with Debra along Circular Quay and find out how she sees the world and the world sees her – or sit down and talk about sex! Debra's frank and funny conversation delves into people's warped perceptions and taboos about sex and disability. Outrageous, funny, warm and always respectful.
Daniel Regan BOOK HERE
Daniel found his voice through pictures. Drawing on his own experience with self injury and self harm, Daniel finds language in photography in the absence of words (and it helps).
WHAT TO EXPECT:
Join Daniel in a collaborative visual conversation focusing on your current emotional landscape by constructing and reconstituting his photographs and found imagery. Talk if you like, or let the conversation be guided by your creative endeavours.
Meagan Pelham – Studio A (drop in)
Meagan Pelham is a Love Poem Sorceress. An artist, a romantic, an Owl Love Bride, Meagan spins love poems, draws, and inhabits a world where love rules.
WHAT TO EXPECT:
Fall in love with Studio A's Owl Love Bride and let Meagan predict your romantic fortune.
Wart BOOK HERE
Artist and self described "kook", Wart lives in extraordinary schizo-affective realities. She has 30 years hard experience navigating medications, community mental health programs, and private psychiatric encounters.
WHAT TO EXPECT:
Swap stories with Wart, and hear what it is to struggle (and survive/thrive) with medication, the institutional system, and the wider community.
Will Centurion BOOK HERE
Counsellor and life coach to the stars, Will Centurion combats the challenges of performance anxiety and impostor syndrome on and off the stage.
WHAT TO EXPECT:
Forget about your stage fright dancing the Argentine tango with Will. This conversation is lively.
Faisal Sayani BOOK HERE
Faisal Sayani speaks out! Silenced as journalist in Pakistan, Faisal makes films and writes as resistance against state and religious suppressions, and his own depression.
WHAT TO EXPECT:
Learn about resistance under state and religious suppression. Faisal holds intimate stories about film making under strict governmental regime in Karachi, Pakistan.
Amala Groom BOOK HERE
Amala is a Wiradjuri conceptual artist who engages with First Nations knowledge(s) and perspectives on the human experience including anxiety.
WHAT TO EXPECT:
BE HEARD is an Awkward Conversation where the artist will engage in active listening on a one to one basis. Amala invites you to talk about anything you want, even if you are not sure what you want to talk about, that's ok, together you will find a point of discussion. We all need to be heard.
Igor Kreyman – The Human Connection Movement BOOK HERE
Igor Kreyman is the founder of The Human Connection Movement, an innovative idea that facilitates a transformational experience through non-verbal communication.
Experience mutual gazing on the forecourt of Customs House led by Igor, as a powerful mode of establishing a communicative link between people.
Igor's sessions are one hour with a maximum of 10 people participating at a time. You can book as an individual or a couple.

SATURDAY PROGRAM:
11am- 1pm
Jonathan Dunk
Bhenji Ra
Deborah Keenahan
Meg Pelham – Studio A (outside on the Forecourt drop in/no bookings)
Wart
Will Centurion
Faisal Sayani
Igor Kreyman (outside on the Forecourt)
Amala Groom
2pm – 3.3opm
Eugenie Lee
Jonathan Dunk
Bhenji Ra
Deborah Keenahan
Wart
Will Centurian
Faisal Sayani
Igor Kreyman
Amala Groom
SUNDAY PROGRAM:
11am- 1pm
Eugenie Lee
Jonathan Dunk
Bhenji Ra
Deborah Keenahan
Daniel Regan
Meg Pelham – Studio A (drop in)
Wart
Will Centurian
Faisal Sayani
Igor Kreyman
Amala Groom
2pm – 4pm
Eugenie Lee
Jonathan Dunk
Bhenji Ra
Deborah Keenahan
Daniel Regan
Wart
Will Centurian
Faisal Sayani
Igor Kreyman
Amala Groom
Artist Biography
Eugenie Lee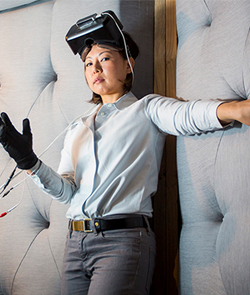 Jonathan Dunk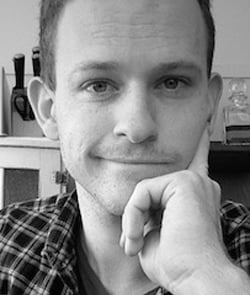 Bhenji Ra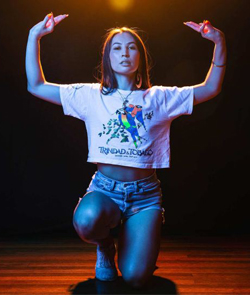 Deborah Keenahan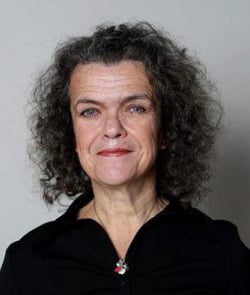 Daniel Regan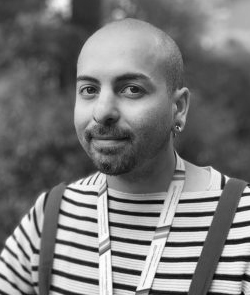 Meg Pelham - Studio A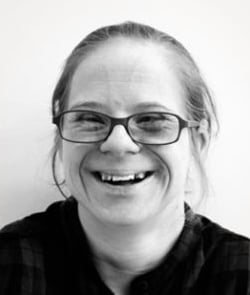 Wart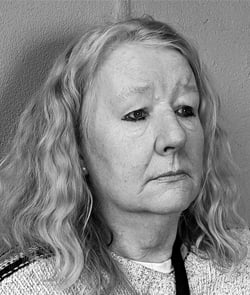 Will Centurion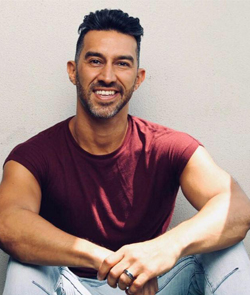 Faisal Sayani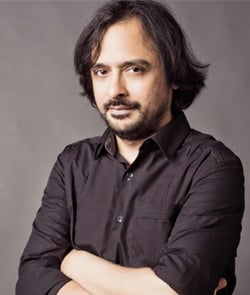 Amala Groom