7 Oct 2022 — 8 Oct 2022
FREE EVENT 
The Garden Building
RMIT City Campus
Bowen St, above StrEAT Cafe
TIMES
Friday 7 October, 12.30pm – 4pm, Saturday 8 October, 11am – 4pm
VENUE: RMIT Garden Building
Awkward Conversations offers one-on-one conversations in experimental formats, tackling anxieties, habits and hard-to-talk about subjects like mental health. 
About
Daniel found his voice through pictures. Drawing on his own experience with self-injury and self-harm, Daniel finds language in photography in the absence of words (and it helps). 
What to Expect: Join Daniel in a collaborative visual conversation focusing on your current emotional landscape by constructing and reconstituting his photographs and found imagery. Talk if you like, or let the conversation be guided by your creative endeavours. 
Artist Biography
Daniel Regan
Daniel Regan is a UK based photographic artist exploring complex emotional experiences, focusing on the transformational impact of arts on mental health, building on his own lived experience. His work focuses on themes of wellbeing and brokers dialogue around often taboo topics. He shoots commissions, personal works, delivers socially engaged projects and provides consultancy in arts and health. Daniel is Founder and Executive Director of the Arts & Health Hub, a UK non-profit organisation supporting artists that work in the arts and health sector. His particular interest and focus is on practitioner support for artists with lived experience of mental health difficulties.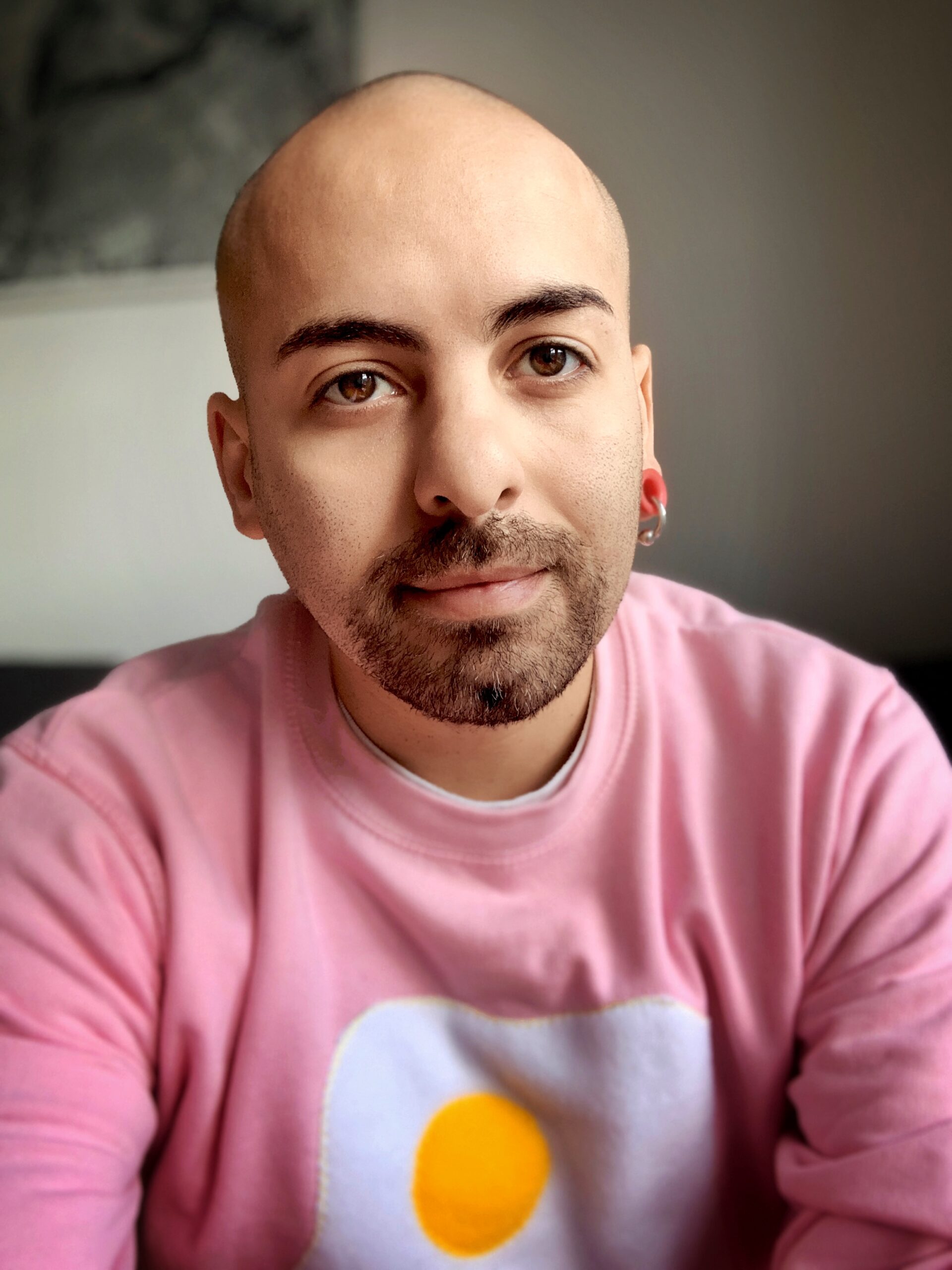 How to Engage
Awkward Conversations are 20 minutes sessions between you and the artist. Please click the booking link and select the date and time for the artist you would like to have a conversation with.
Due to extremely limited spots for this work, please send a cancellation request via ticketing@wheelercentre.com if you are unable to make it so we can give the opportunity to someone else.