8 Oct 2022
FREE EVENT 
The Garden Building
RMIT City Campus
Bowen St, above StrEAT Cafe
TIMES
Saturday 8 October 2022, 11am – 4pm
VENUE: RMIT Garden Building
Awkward Conversations offers one-on-one conversations in experimental formats, tackling anxieties, habits and hard-to-talk about subjects like mental health. 
About
Struggles with bullying and toxic masculinity in his youth led to mental health issues and a suicide attempt. Khin recovered through singing, travel, meditation and storytelling. Later in life, his family grappled with questions of euthanasia and mental-versus-physical disease as his sister's mysterious illness took centre stage in their lives, before she was euthanised in 2013. 
What to Expect: Share a conversation with Khin about how stereotypes and binary thinking around illness, gender and race might have impacted our unique stories. Khin will use prompts to provoke reflective thinking if needed. 
Artist Biography
Khin Myint
Khin struggled with depression as a young man. Following a suicide attempt, he healed using artistic pursuits as therapy. He went on to become a respected singer-songwriter in the folk scene. When his sister fell mysteriously ill, her story was taken up by the media. Khin's family cared for her through physical symptoms and psychotic breaks. A polarised debate within medical institutions played out about whether her illness was mental or physical. After thirteen years, she euthanised herself. 
Khin wrote a PhD and a memoir about his family's story. He addresses how polarisation around complex issues can impact the process of personal sense-making. His work looks at race, masculinity, the politics of diagnosis and intergenerational family trauma. His memoir manuscript won the Wheeler Centre's Next Chapter fellowship in 2021.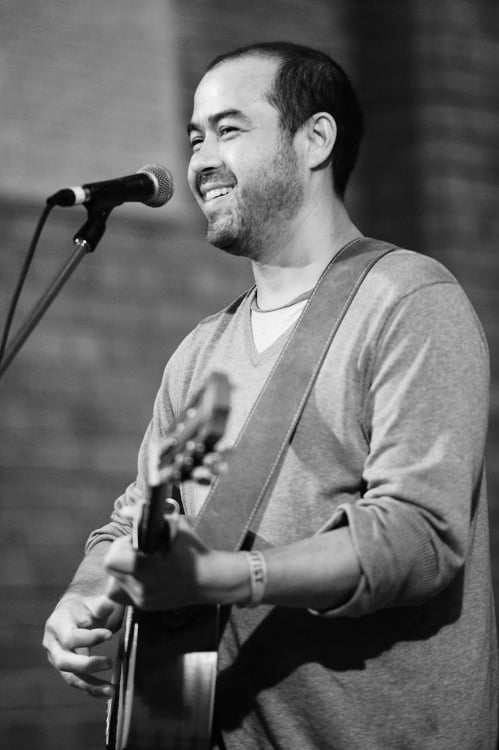 How to Engage
Awkward Conversations are 20 minutes sessions between you and the artist. Please click the booking link and select the date and time for the artist you would like to have a conversation with.
Due to extremely limited spots for this work, please send a cancellation request via ticketing@wheelercentre.com if you are unable to make it so we can give the opportunity to someone else.