10 Feb 2022 — 12 Feb 2022
VENUE: QUT Gardens Theatre, 2 George Street, Brisbane QLD
Awkward Conversations offers one-on-one conversations in experimental formats, tackling anxieties, habits and hard-to-talk about subjects like mental health.
About
Sometimes the best conversations are awkward. What if you say the wrong thing? What if you make too much eye contact? Or not enough? What if nothing is spoken at all? Or your conversational partner is unlike anyone you have ever met before?
Awkward Conversations is a program of one-to-one conversations that extends what constitutes a conversation.
To participate in this event you must be 18+
Curated by QLD artist and art therapist Daniele Constance.
Attendees of The Big Reach on Thu 10 Feb and Fri 11 Feb can only book their free Awkward Conversations when purchasing tickets, a booking link will be sent to your email with your tickets.
To book for Sat 12 Feb, use the BOOK HERE link above
Karen Lee Roberts (only available at The Big Reach)
Karen Lee Roberts is a performer/ writer/ singer living with and surviving bi polar disorder. Her art work aims to convey social and emotional messages to her audience on prevalent topics, and trying to educate whilst entertaining.
What to expect: Come and have a cup of tea and a chat with Karen, performer, writer and singer, about her experiences of rising above adversity in the face of living with mental health issues. She has bi-polar disorder and has employed wellness strategies to manage her illness and lead a balanced lifestyle. Find out about her journey and join her in a relaxed conversation about this important topic.
Thursday 10th, Friday 11th February 
MJ O'Neill (she/her) 
MJ often describes herself as a toddler with superpowers. However, she'd also settle for being characterised as a big friendly labrador. If you look at her list of accomplishments (e.g. leading home loan expert in the country, interviewed Lady Gaga), she can seem Very Grown-Up. But, she mostly likes pink lemonade, ice cream, and pulling silly faces to make people laugh.
What to expect: Anything. Everything. MJ has led a very colourful life and loves learning new facts and perspectives. She'll happily talk about Batman, Metallica, and Fast & Furious or agricultural technology, automotive sustainability, and international diplomacy. Or, she'll just ask lots of questions about what you do. Like most labradors and toddlers, she's just happy to hang out.
Friday 11th, Saturday 12th February
Ruby Donohoe
Ruby Donohoe, she/her, is a performer and interdisciplinary performance-maker whose practice is rooted in the politics of encounter and in offering defiant acts of sensitisation. As an epileptic dancer who wrestles with her body, the embodied experience is central to her work. Using text, choreography, and audio, Ruby makes experiential spaces as external installation and internal choreographies.
What to expect: Join Ruby in conversations about her new body of work 'The Ethics Of Telling You Who I Am' and the complexities of disclosure in new relationships, particularly in relation to intimate and romantic spaces. 
Friday 11th, Saturday 12th February
Emma-June Curik 
Emma-June literally dreams too much. A creative producer, director and person with narcolepsy, Emma-June spends much of her time negotiating her and society's relationship with sleep and is currently exploring this through her artistic practice. 
What to expect: Choose from two conversations: join Emma-June on a walk through her alma mater as you search for a place to nap OR sit with her and talk about sleep and dreaming. Swap your own sleep stories and delve into the theoretical and practical considerations for those who have disordered sleep. 
Friday 11th, Saturday 12th February
Rebecca Dostal 
Rebecca uses creativity to overcome chronic pain, anxiety and depression through a variety of multidisciplinary expressions. Her overactive imagination keeps her moving forward, not spiralling down the chronic pain depression hole. 
What to expect: Join Rebecca in a safe tactile environment where she will help you find your comfort zone of creativity. You can choose from a variety of artforms to soothe your pain and trauma or discover how chronic pain can impact our lives and those around us. With Rebecca's guidance you could make your own 'YouDoo' puppet to communicate your pain to others, write a poem to get that story outta ya head, or create a safe soft place to hide away. 
Thursday 10th, Saturday 12th February 
David Truong (only available at The Big Reach)
David Truong aka 'Ambition Road' is a totally blind singer songwriter and keyboard / piano player originally from Vietnam, but his home is now in Brisbane, Australia.
What to expect: Join David in a conversation about the power of music, while he plays a live underscore with one of his favourite keyboards. Discuss how music affects us, invokes emotion and the role it can play in our health and wellbeing. 
*David is open to song requests (with advance notice) particularly if there is a song with meaning or memory. Just get in touch.
Thursday 10th, Friday 11th February 
Jorge Serra 
Jorge is a photographer, who focuses on portraiture and street photography. As a person who suffers from anxiety along with a speech impediment, social settings have always been an uncomfortable challenge. Photography became the tool with which to navigate these often triggering environments. Being on the outside and looking in, provided a guidebook on how to interact and how to place himself.
What to expect: Join Jorge for a conversation (cameras included) about how an object can become a positive tool, a bridge, but also a shield, a layer of separation and sometimes, something to hide behind. 
Saturday 12th February
Lauren Watson (only available at The Big Reach) 
Lauren found her courage in contemporary movement practices and circus. Lauren is a performing aerial artist living with a disability who's work examines concepts that surround (dis)ableism, identity, personal experiences and creates space for others to explore who they are through her holistic practice, active listening, and celebration of diversity. 
What to expect: Join Lauren in a mindful practice of weaving and storytelling, sharing experiences that are part of the fabric of who we are as humans and gaining acceptance as we arm crochet a giant rug. Share your thoughts and feelings or learn something new! 
Thursday 10th, Friday 11th February 
Anisa Nandaula 
Anisa is a nationally recognised spoken word poet, play writer, educator and published author. She believes poetry is the conversation you would have with the world when you start telling the truth. In poetry your honesty is a form of currency and Anisa is interested in how we spend this. 
What to expect:  Anisa will talk about how we use our voice, our breath, our silence and our body to express who we are. To tell the world that we were here. This conversation will be an exchange of stories.
Friday 11th, Saturday 12th February
Tammy Law 
Tammy documents stories that are reflective of her experiences growing up Chinese in a predominantly monoculture Sunshine Coast. Photography helps her understand and negotiate the world around her. 
What to expect: Share stories of identity and belonging through photographs of Tammy's family history and your own. 
Thursday 10th, Saturday 12th February
Naavikaran 
Naavikaran (she/they) is a writer, theatre producer, chai maker and choreographer from India, based in Meanjin. Their works spans from spiritual healing to performance and creates spaces for various identities of marginalised folk to thrive.
What To Expect: Join Naavikaran for a gentle Tarot-card read session as she guides and holds space for the most needed conversation with you. This is an opportunity to explore grounding and a deeper relationship with yourself.
Friday 11th, Saturday 12th February
Ally Nicolopoulos (only available at The Big Reach) 
Ally knows the impacts of suicide. She has lost loved ones to suicide, has worked as a suicide researcher for 6 years, has seen clients with their own experiences with suicide (in her previous work as a psychologist) – and has her own personal experience with suicide. Ally has lived with thoughts of suicide since she was a young teenager, and she lived alone with these thoughts for many years – as many of us do. Ally is also an elite boxer who flutters around the country competing in a number of tournaments, which accidentally sparks conversations about mental health/suicide.
What to expect: Ally would love to sit and chat with you. Bring along anything that may help elicit the conversation you want to have. For Ally, song lyrics always help. When she can't figure a way to put words to her feelings, she lets someone/something else do it for her. Objects, photos, memes, quotes…can help start an 'awkward conversation' when we otherwise may not know how.
Thursday 10th.
Thursday 10 Feb 11:15am – 2:15pm
Karen Lee Roberts
Rebecca Dostal
David Truong
Lauren Watson
Tammy Law
Ally Nicolopoulos
Friday 11 Feb 11:30am – 2:30pm
Karen Lee Roberts
MJ O'Neill
Ruby Donohoe
Emma-June Curik
David Truong
Lauren Watson
Anisa Nandaula
Naavikaran
Saturday 12 Feb 11:30am – 2:30pm
MJ O'Neill
Ruby Donohoe
Emma-June Curik
Rebecca Dostal
Jorge Serra 
Anisa Nandaula
Tammy Law
Naavikaran
Due to limited spots to book, please send a cancellation request via Humanitix if you are unable to make it so we can give the opportunity to someone else.
Artist Biography
Karen Lee Roberts
Karen Lee Roberts is a performer/ writer/ singer living with and surviving bi polar disorder. Her art work aims to convey social and emotional messages to her audience on prevalent topics, and trying to educate whilst entertaining. She has performed extensively in Australia and overseas including acting and singing at the Queensland Performing Arts Centre in "Sherwoodstock", performing in the West End musical "Hair" at the Old Vic Theatre in London, and singing her original works in Johor Bahru, Malaysia. She has also been part of various festivals in Australia including the Brisbane Festival, Fete de la Musique and the Festival of Sydney.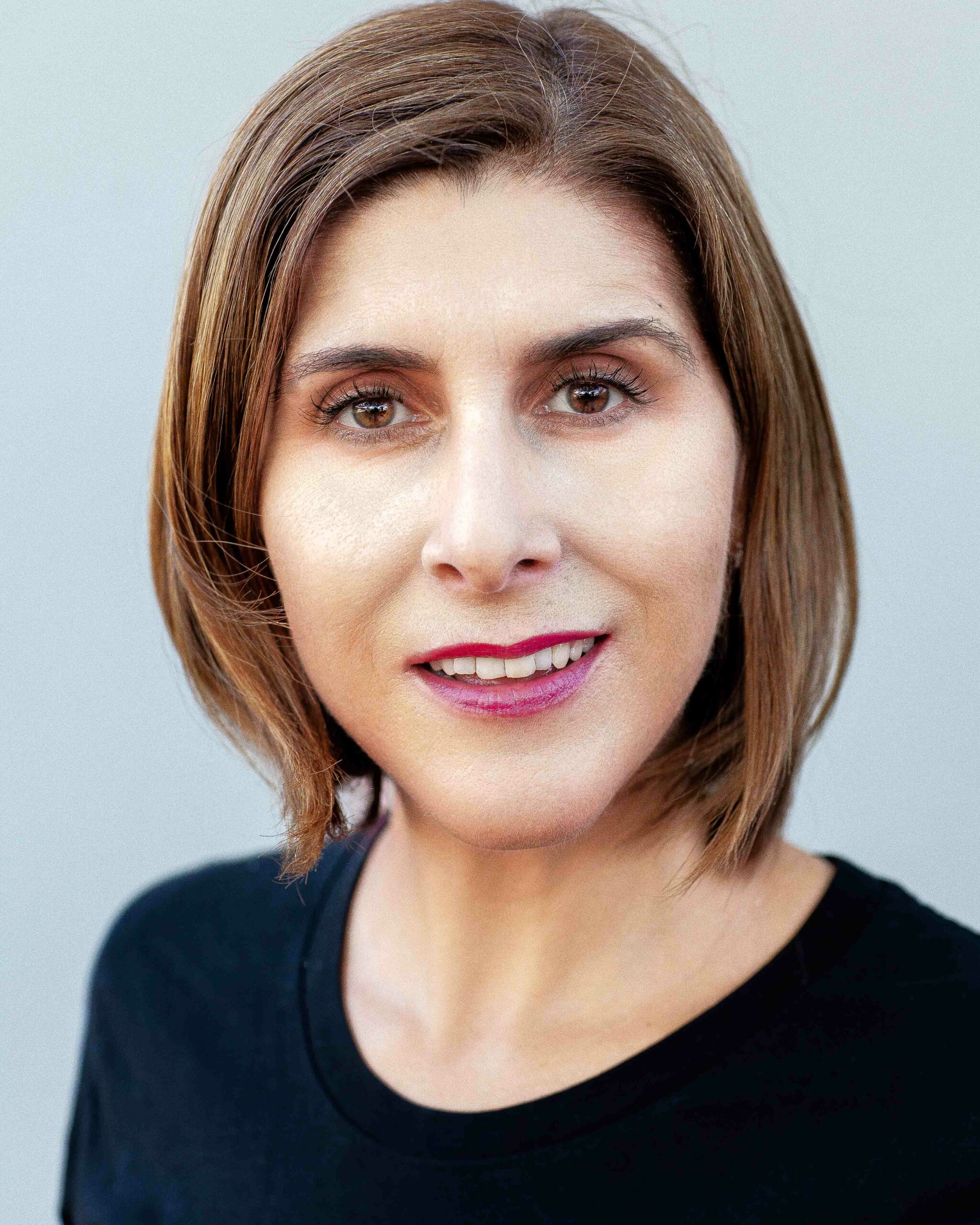 MJ O'Neill (she/her)
MJ O'Neill is a woman who has been kicking around Brisbane for quite a number of years. She makes really cool beats, very emotional noise, and she loves to talk and make people laugh. There's a bunch of super-impressive stuff she's done (interviewed Lady Gaga, performed naked at ABC studios, become the fourth fastest rapper in the world, looked real hot) but the general commodified nature of art has been bumming her out and she'd just like to hang out and do stuff with pals without thinking about it too much. Unbeknownst to many, she has an alter-ego as a multinational corporate strategist and is one of the best trends analysts in the Asia Pacific region.
triplejunearthed.com/artist/mj-oneill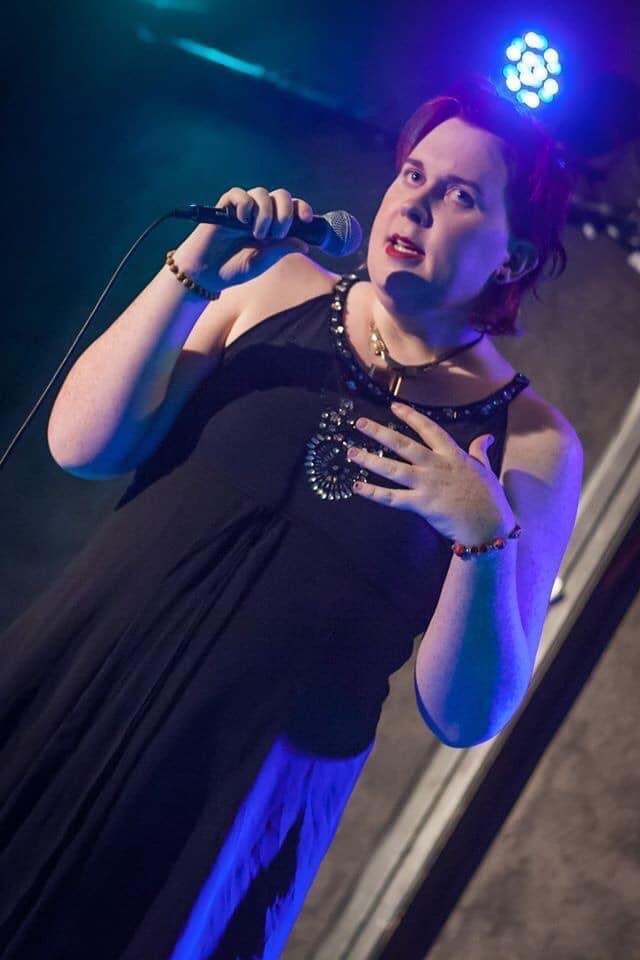 Ruby Donohoe
Ruby Donohoe (she/her) is an interdisciplinary performance-maker whose work offers defiant acts of sensitisation and is rooted in the politics of encounter. With a background in contemporary performance and a body-based practice, her work investigates humankind's simultaneous radical alienation from and radical intimacy with the personal body and the ways in which this paradox is an important hinge in unpacking our conceptions of 'other'. Her performance work proposes reimaginings for this relational phenomenon and the ways in which the live act implicates both audience and performing bodies as mutual co-creations. Ruby works with text, choreography, sculpture, installation, and participatory practices to create work for theatre, gallery, and digital spaces.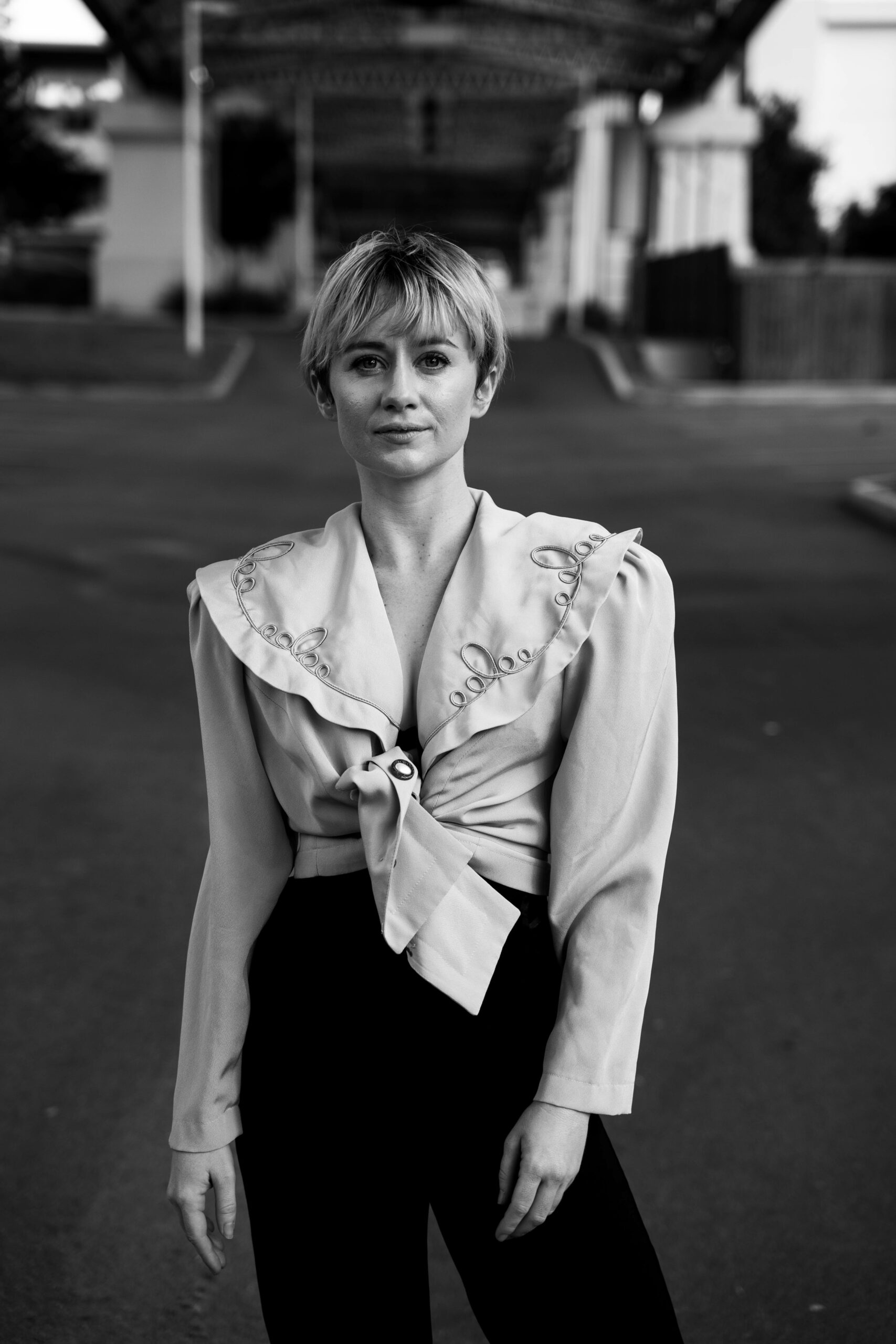 Emma-June Curik
Emma-June is a creative producer and director passionate about the creation of accessible and inclusive live performance work, who lives and works on the land of the Yugambeh language people.  
A graduate of NIDA's Singer Dancer Actor program and QUT's Bachelor of Fine Arts (Drama) degree, Emma-June has worked across numerous arts organisations including Queensland Music Festival, Artslink Queensland, James Morrison Academy of Music, HOTA and Placemakers Gold Coast. 
She is proud to be a part of Aha Ensemble, a disability-led collective of dance theatre artists and is currently working on several independent projects as director and/or access consultant.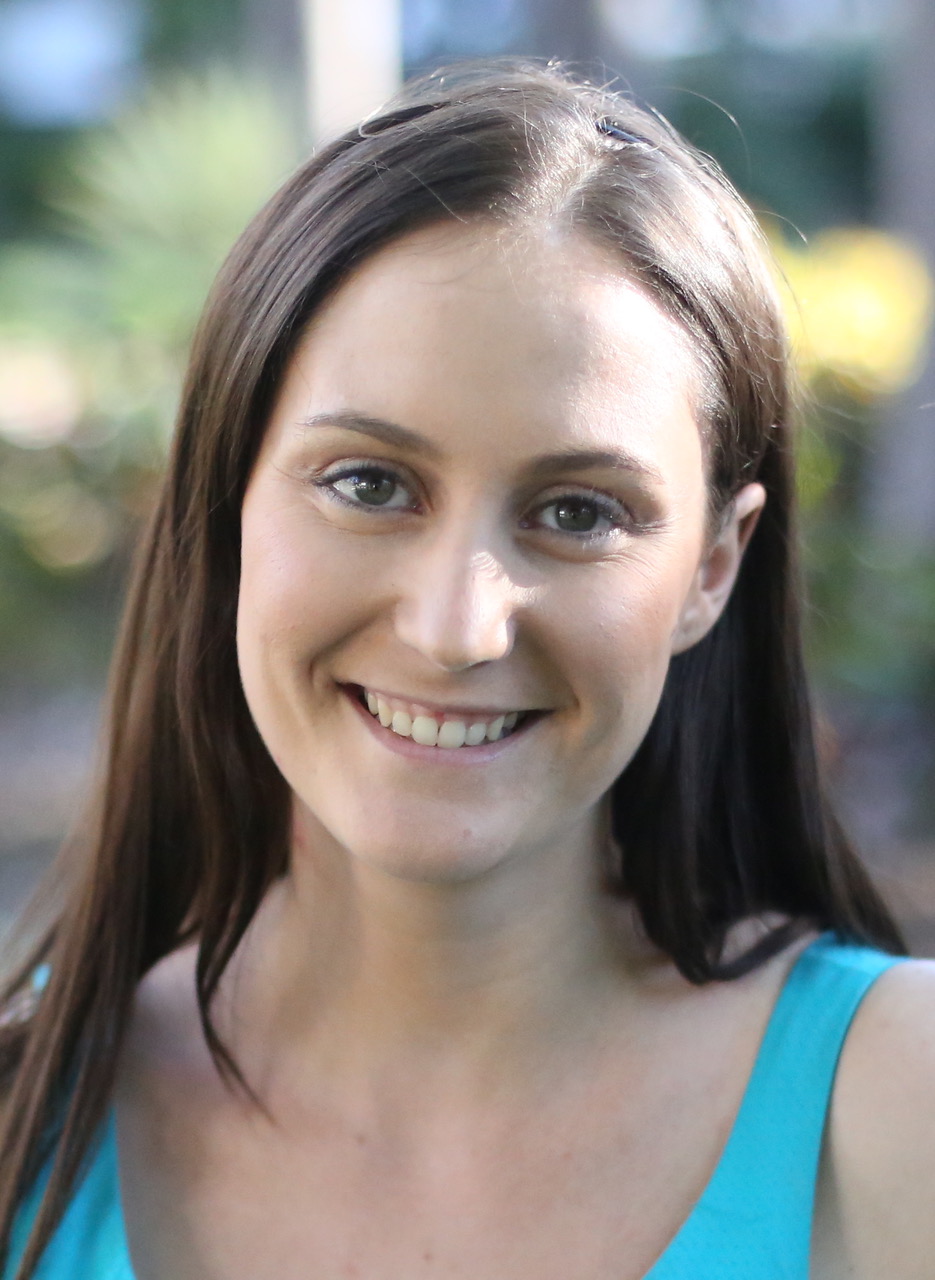 Rebecca Dostal
Rebecca Dostal is a multidisciplinary performing artist and storyteller with a penchant for puppetry. Her passion has led her to explore multiple forms of puppet making including the ancient art of the hand carved wooden puppet under the tutelage of two European master carvers.  Rebecca's focus is on developing puppetry as a tool that can impact social and personal change. Letting puppets communicate for us can allow us to remove ourselves from difficult subject matter and remain in a safe environment. Puppets can tell stories in ways that enable both the performer and the audience to open their imagination and suspend belief. Puppets can be very thought provoking. "Something magic happens when the puppet comes alive."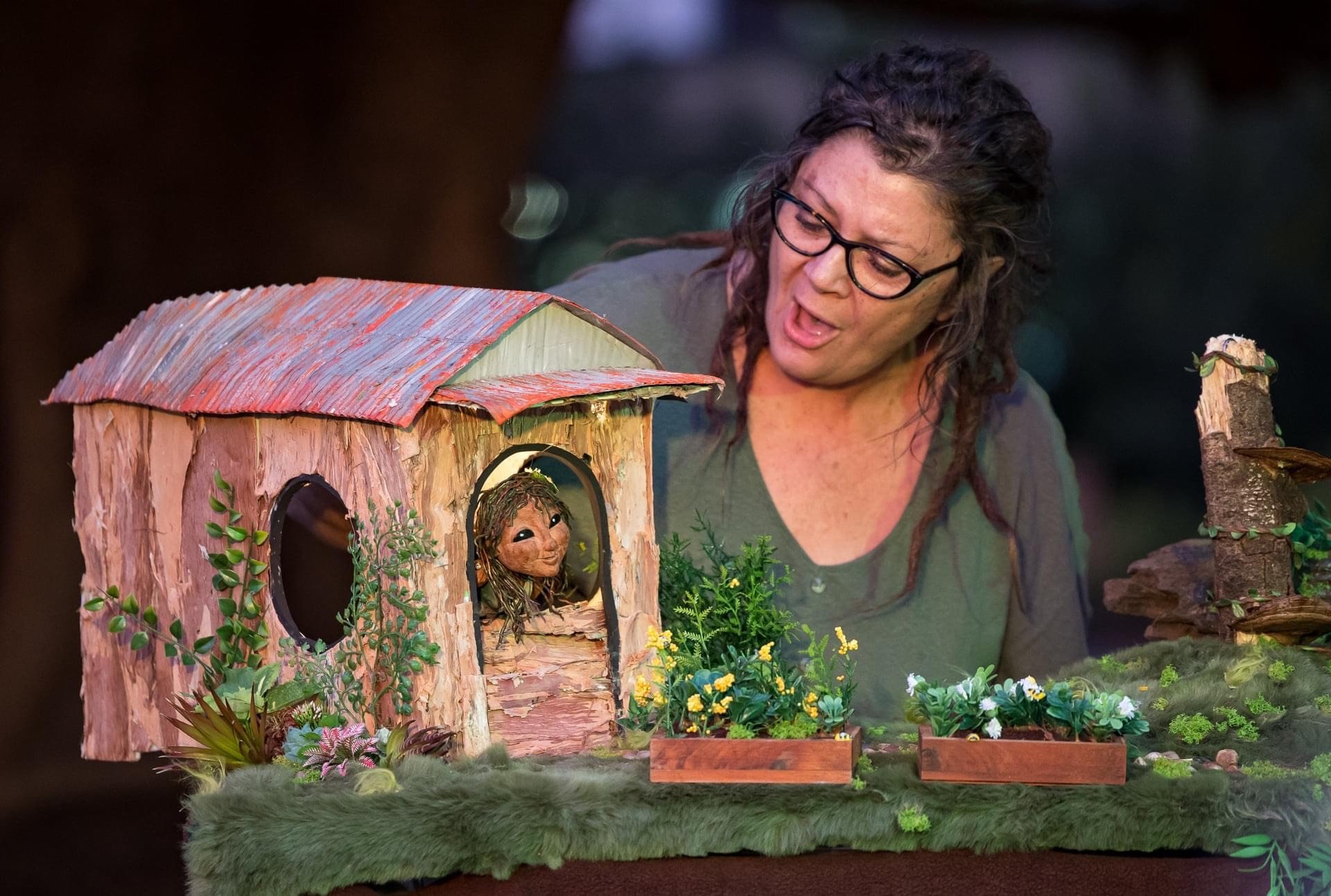 David Truong
David Truong aka 'Ambition Road' is a totally blind singer songwriter and keyboard / piano player originally from Vietnam, now making his home in Brisbane, Australia.
It was through singing workshops at Access Arts that the facilitator, Annie Peterson encouraged David to pursue his own music project. Annie believed David's songs were worth developing, recording and showcasing to the public.
In 2015, David decided to go solo and perform under his stage name Ambition Road. His solo music project Ambition Road focuses on bringing to life his original music in a keyboard driven, acoustic, reflective, Folk/Soft-Rock style. Since then Ambition Road have performed live around Brisbane at iconic venues such as Rics Bar, The Milk Factory and Blackbear Lodge just to name a few. 2021 promises to be another big year for Ambition Road with the launch of their recently released second album "Tainted Glasses".
facebook.com/ambitionroadmusic
http://www.facebook.com/ambitionroadmusic/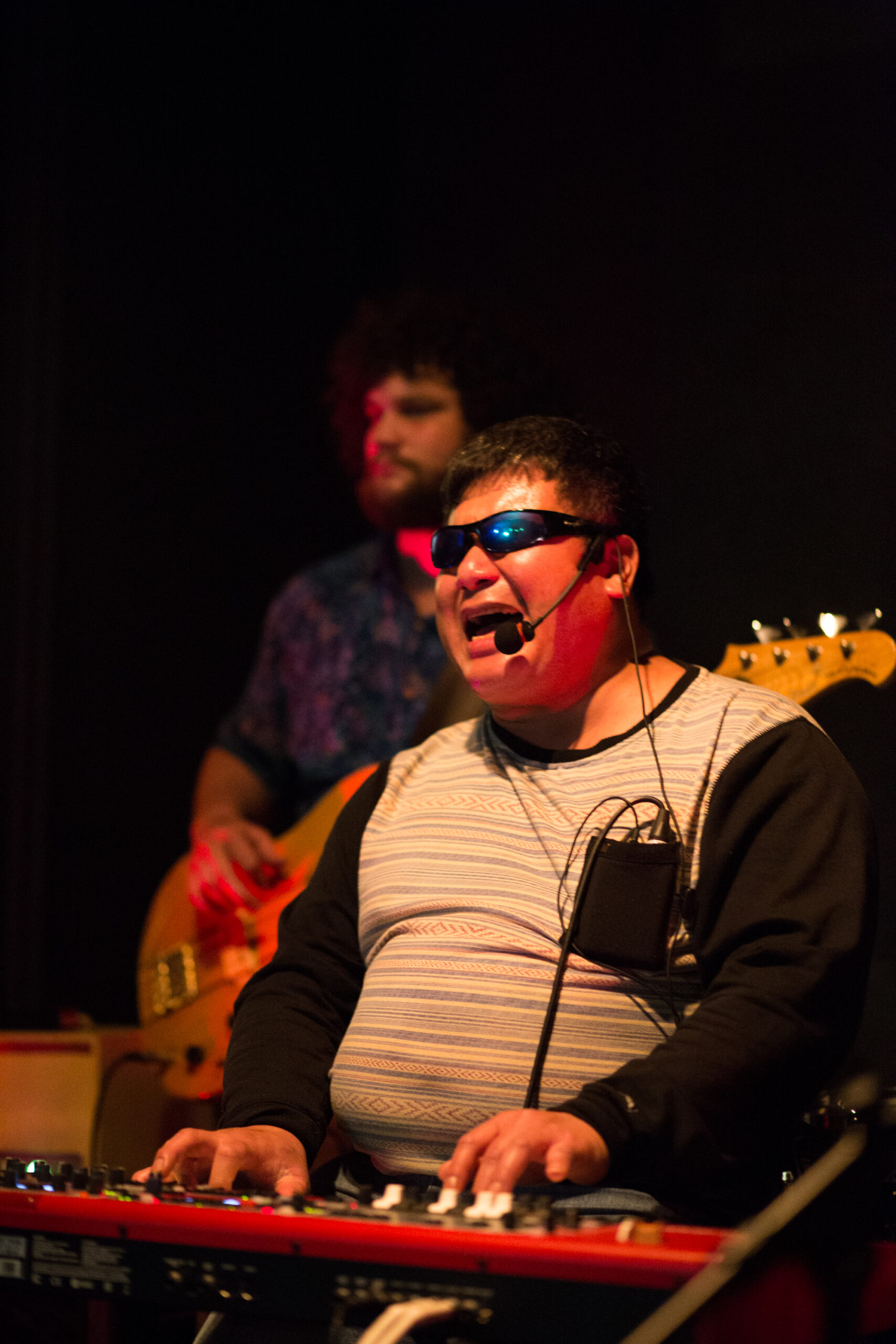 Jorge Serra
I'm Jorge, an artist that works primarily across photography, videography, audio-visual and visual arts practices. Originally from Portugal, I have worked across Europe, US, Asia and Australia. 
As a self-taught artist, curiosity has always led my learning process and over the past ten years I have accumulated technical knowledge and experience as a photographer and filmmaker. I have worked with a multitude of people, from dancers to singers, activists, athletes, arts festivals and brands. While I am primarily a photographer and filmmaker, my practice is transitioning to incorporate other visual languages, cinematic and choreographic approaches; largely through collaborations with other diverse practicing artists.
I am driven to capture things that shift perceptions about the mundane, the everyday, the unassuming. This also derives a pull to intervene and attempt to affect the fabric of the society we live in, through the lens of socially minded projects.
Since moving to Australia, my work has shifted focus to include my unique perspective of the social and environmental issues that surround me. As a migrant, the differences in inclusion, culture and interactions become more apparent – as I can now be part of a community while being exempt from the restraints of subjective attachments.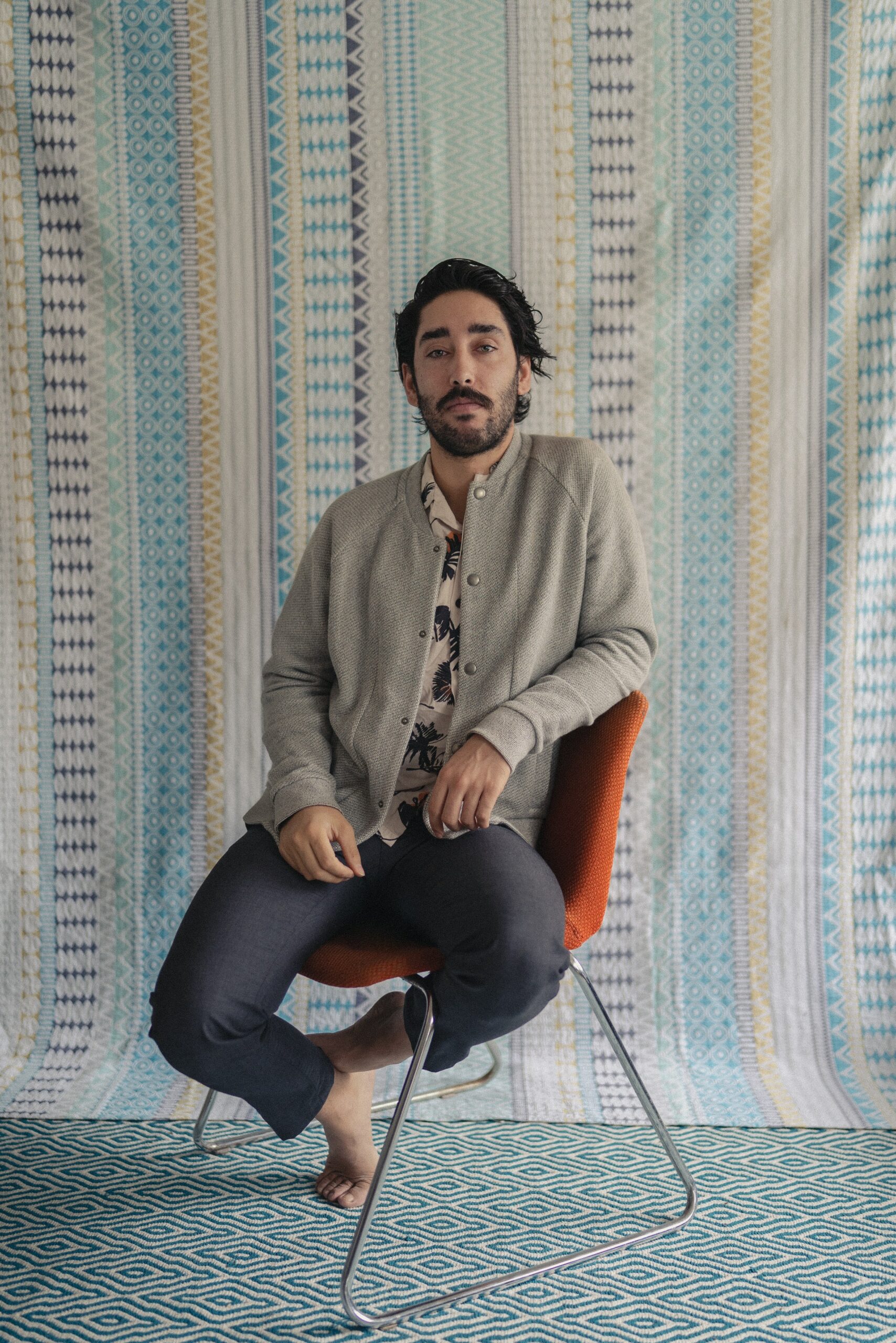 Lauren Watson
Lauren Watson is a Gold Coast-based adaptive performing artist and aerial instructor specialising in aerial, circus, physical theatre and improvised movement. As an artist with a disability, her body of work examines concepts that surround (dis)ableism, identity, personal experiences and pushing the limits to what the physical body can do. She has worked with Supercell Contemporary Dance Festival, Bleach*, Undercover Artist Festival, Brisbane Festival and Anywhere Theatre Festival.
Through her holistic practice, active listening, and celebration of diversity, she is inspired by how all bodies in space weave their own life's tapestry and how this act or state of vulnerability dictates our communal environments and growth. Storytelling is intrinsic to growth, from our saddest experiences to optimum rejoicing, we have always changed the world with our storytelling.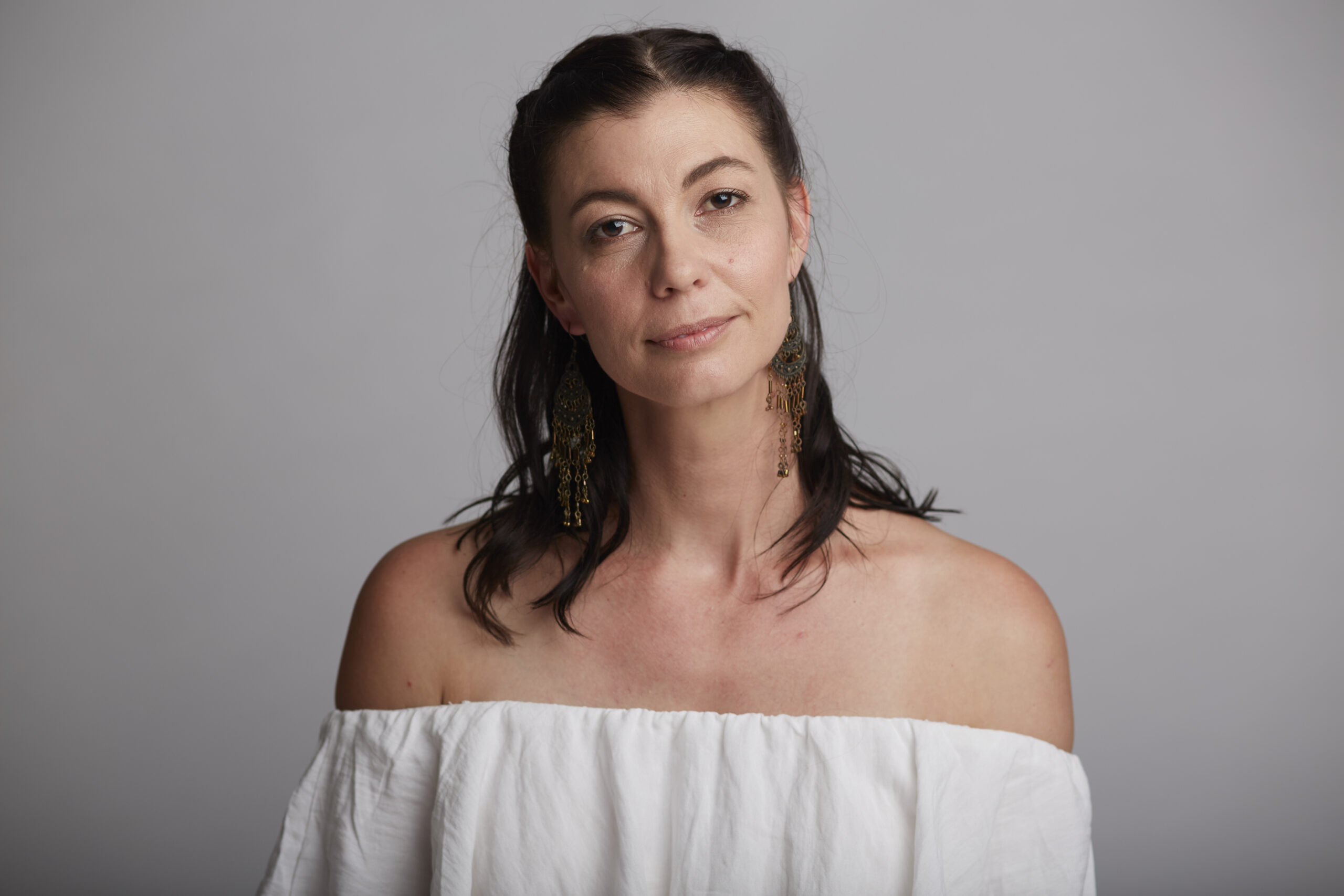 Anisa Nandaula
Anisa is a nationally recognised spoken word poet, play writer, educator and published author. She is the 2016 Queensland Poetry slam champion and runner up for the Australian poetry slam championships. She won the XYZ Innovation in Spoken Word Prize and performed poetry at the Sydney Opera house. She shared her work on channel 10, ABC tv and had a viral video with 200 thousand views around the world. She has published a book and toured the country. Now setting her sights on stand up comedy, within her first 6 months of stand up she became the Sunshine Coast laughable comedy champion 2020, won the giggle room comedy competition and won the audience favourite at the good chat Bratt pack finals.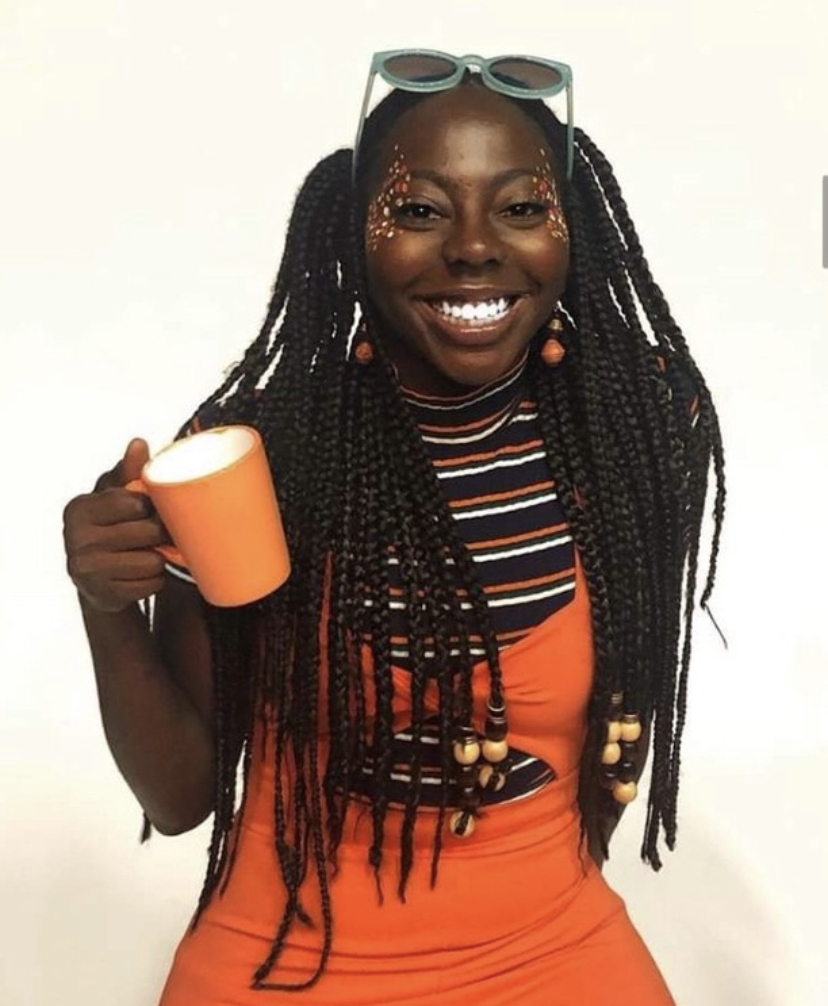 Tammy Law
The work of Brisbane based photographer Tammy Law explores stories that stem from lived experiences. Reflective and evocative, her work expresses a fragile kind of belonging in how she addresses themes of migration and home. Law's images have been showcased in national and international publications such as The Saturday Paper, Monocle, Frankie and The Big Issue. Law produced the FotoVisura Spotlight Grant exhibition at the Brisbane Powerhouse in 2015. Since 2007, Law's work has been regularly exhibited across Australia and internationally. Her artist book Permission To Belong won the 2018 ANZ Photobook People's Choice Award and in 2017 she was awarded an Australia Council for the Arts grant to establish Fragile Constellations, an online network between photographers from Myanmar and Australia. In 2018, she pursued further research and completed her PhD in Media and Communication at RMIT.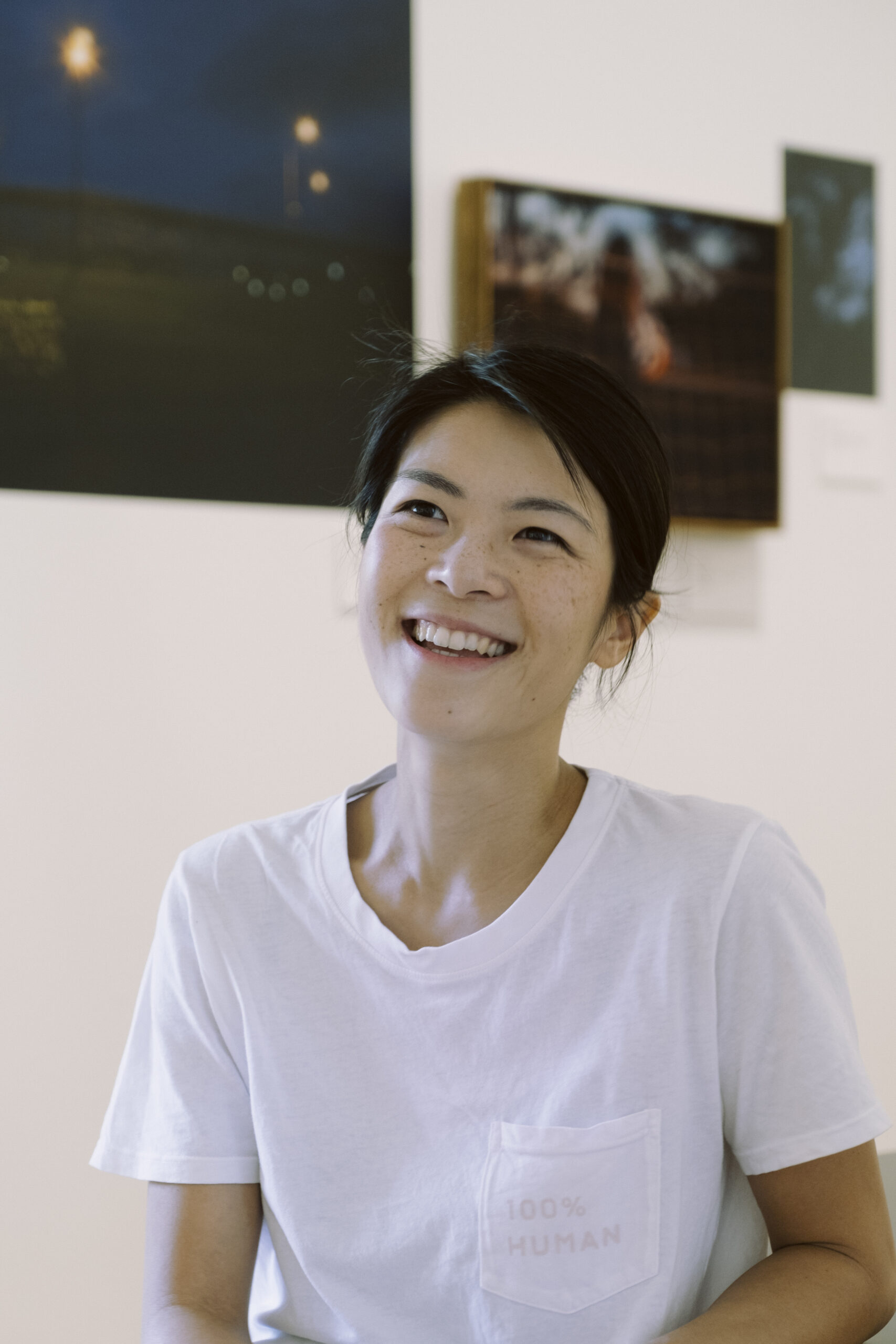 Naavikaran
Naavikaran is an all-round goddess, musician, community facilitator, writer, theatre producer and choreographer from India, based in Meanjin (Brisbane). Their work creates platforms for accessible and safe storytelling for identities of various intersections and communities.
 Their first sold-out theatre production, People Of Colours, premiered at Brisbane Powerhouse in May, 2021! Naavikaran is also the founder of ruhmantic, a royal chai brand and experience that is aimed to support artists and storytellers of colour. They were named one of the 30 Under 30 LGBTIQ+ Leaders in Australia by Out For Australia in 2019 for their contributions to the community. Their latest work, Brown Church, premiered at Queensland Theatre on the 18th of September as a part of The Undercover Arts Festival and Brisbane Festival.
Naavikaran's pronouns are she/they. They can be found on all social media platforms including Spotify, @naavikaran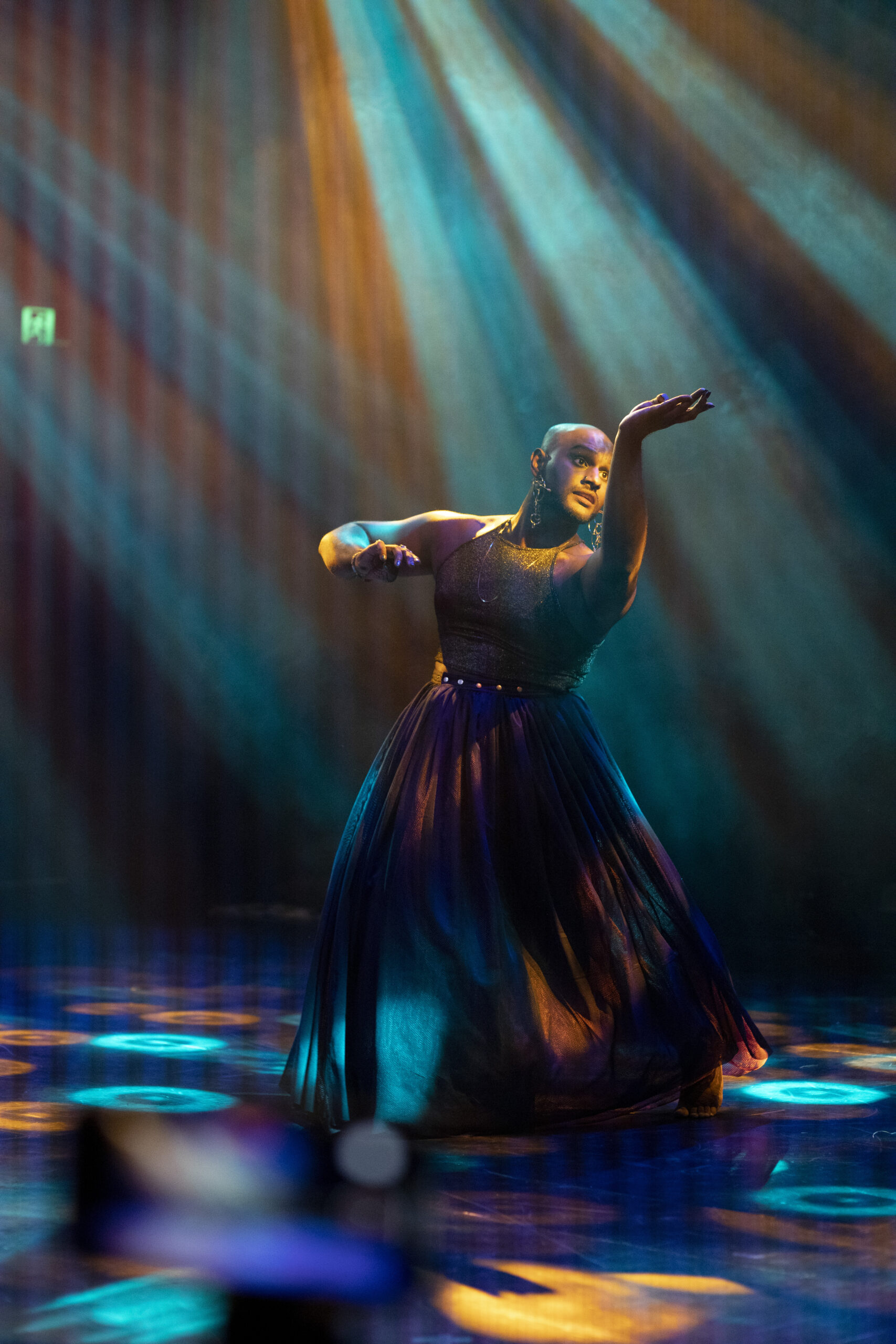 Ally Nicolopoulos
Dr. Ally Nicolopoulos is a Postdoctoral Research Fellow at the Black Dog Institute, currently working in the male suicide space. Prior to her current role – leading the qualitative arm of the Under the Radar project (https://www.blackdoginstitute.org.au/research-projects/under-the-radar/) – Ally spent many years working as a youth suicide researcher, as well as a registered psychologist. Ally is incredibly passionate about suicide prevention, and a strong advocate for representing the voice of lived experience within suicide research.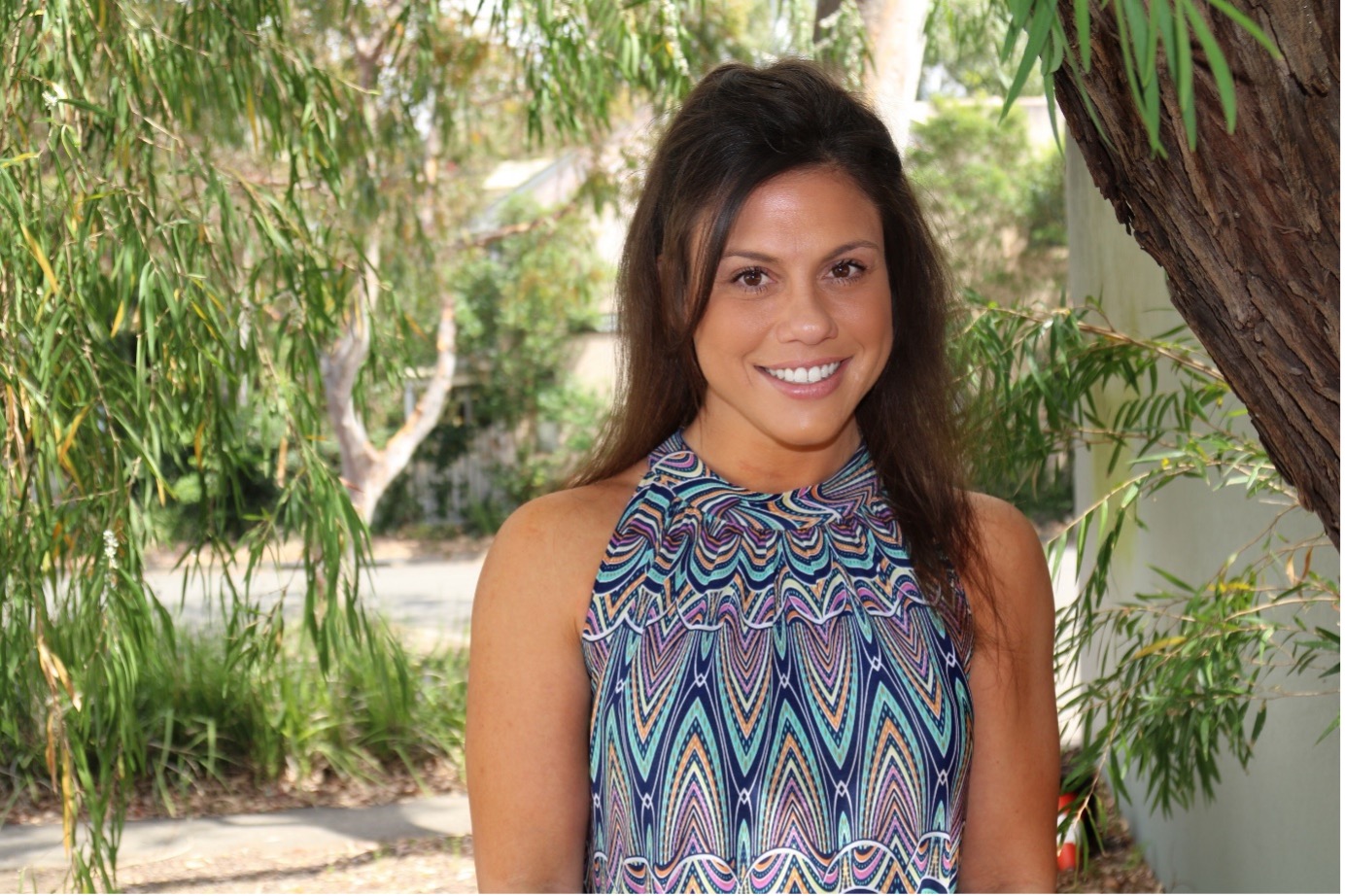 Curator - Daniele Constance
Daniele Constance is a participatory artist with a focus on social, civic and inclusive arts practices, currently working on the lands of the Yugambeh Language Group of the Gold Coast. She creates artistic works that draw from direct experience and social arts practices; often using verbatim, documentary, community engaged, site-specific and contemporary arts practices.
Daniele has presented independent performance and contemporary art works with: Footscray Community Arts Centre, Festival of Live Art, Melbourne Fringe Festival, Testing Grounds, La Boite Theatre, Metro Arts, Supercell Festival of Contemporary Dance, Queensland Poetry Festival, Castlemaine State Festival, HOTA and Undercover Arts Festival.