7 Oct 2022 — 8 Oct 2022
FREE EVENT 
The Garden Building
RMIT City Campus
Bowen St, above StrEAT Cafe
TIMES
Friday 7 October 2022, 11am – 4pm
Saturday 8 October 2022, 11am – 4pm
Awkward Conversations offers one-on-one conversations in experimental formats, tackling anxieties, habits and hard-to-talk about subjects like mental health. 
Awkward Conversations plays with the idea that conversation about mental health is inevitably "awkward", setting creative artists and inspiring thinkers the task of making it inviting, accessible, stimulating, meaningful and personalised. Participants are invited to experience one-on-one conversations that extend what constitutes a conversation – perhaps have a discussion with someone unexpected, sit in silence, or talk through the experience of being different. 
About
Sometimes the best conversations are awkward. What if you say the wrong thing? What if you make too much eye contact? Or not enough? What if nothing is spoken at all? Or your conversational partner is unlike anyone you have ever met before? 
Awkward Conversations is a program of one-to-one conversations that extends what constitutes a conversation. 
To participate in this event you must be 18+. 
THE CONVERSATIONALISTS: 
Anna Spargo Ryan
Anna is a perpetually anxious writer who uses lyricism to offer new language describing the experience of life with psychosis and other serious mental illness. 
What to Expect: Join Anna for a conversation about the words we use to articulate the psychology and physiology of mental health, how they restrict us, and how bringing poetry into medicine can make everyone's life a bit easier. 
Please note: Anna will be appearing digitally for this event.
Clem Bastow
Clem Bastow grew up feeling like she'd missed a key memo on human behaviour. It wasn't until Clem was diagnosed as Autistic, at age 36, that things clicked into focus. Her memoir, Late Bloomer, celebrates the realities of Autistic experience and considers the "what if" moments throughout her life through the prism of late-diagnosed self-knowledge. 
What to Expect:  Experience the world as Clem does through an immersive audio experience, followed by a conversation using sensory elements to explore and explode myths and misconceptions about Autism, and how it has shaped Clem's life in powerful ways. 
Dani Leever
Dani Leever uses their lived experiences with OCD and anxiety to create art; whether it be through the written word, music or collage. They find catharsis and healing through exploring their experiences artistically, making sense of their life as words form and art is made. 
What to Expect: Come and discuss with Dani what it means to draw on your lived experience to create art. Do you have a project coming up that you're allowing yourself to be vulnerable through? Discuss honouring our stories, respecting our boundaries and creating brilliance from a dark place. 
Daniel Regan
Daniel found his voice through pictures. Drawing on his own experience with self-injury and self-harm, Daniel finds language in photography in the absence of words (and it helps). 
What to Expect: Join Daniel in a collaborative visual conversation focusing on your current emotional landscape by constructing and reconstituting his photographs and found imagery. Talk if you like, or let the conversation be guided by your creative endeavours. 
Nicola Redhouse
Nicola Redhouse is a writer who is interested in the ways we think about and treat mental pain, and  the capacity for talking therapy to make real and lasting change, and for words and communications to hold subterranean secrets. Her book Unlike the Heart explores her experience of anxiety via an interrogation of the workings of talking therapy and medication. 
What to Expect: 'You're trying to work out what's stopping you enjoying each other's company', says psychoanalyst Adam Phillips on a good outcome for therapy. Can you enjoy yourself with someone else? Spend time drawing, writing, doodling, playing or making with various art supplies in the company of Nicola, while she reads to you from her book. What might you make, and what might you not be able to make, in the company of another person? 
Stéphanie Kabanyana Kanyandewe
Stéphanie experiences the world through several forms of synaesthesia (sound/colour/texture, auditory-tactile, spatial sequence), meaning that she will experience a single stimulus like sound or light as a range of multi-sensory effects. Fluorescent globes are Star Wars light sabers burning eyes and splitting her skull to the sound of high volume electrical noise, that squeaky trolley wheel at the supermarket induces full body pins and needles and yet music is often like billowing rainbow clouds she can only assume are akin to being on LSD. Life's a trip in Stéphanie's world, and as multidisciplinary artist and composer she invites you into the journey. 
What to Expect: Using physical, aural and visual props, Stéphanie will offer conversationalists a phsyically immersive insight into her life as a synaesthete as she discusses neurodiversity and mental health and the positive outcomes that arise from opening yourself up to more sensory experiences.
Tom Middleditch
Tom Middleditch is an ASD/ADHD artist and access and inclusion specialist in Melbourne Australia. He works as the Access and Inclusion Coordinator for RISING, Access Coordinator for MIFF, and The Artistic Director of A_tistic. As the director, he and his team of multidisciplinary neurodivergent artists, consultants, and educators aim to bring neurodivergent lives, insights, and experiences to the stage.  
What to Expect: Got any questions about autism or ADHD you haven't found the right place to ask? Confused about it all? Wondering what the deal with saying 'With Autism' instead of 'Autistic'? Tom is here to talk about that. Or not, he's also quite ADHD so the conversation might spiral wildly out of control because there is something more stimulating that comes through. Who knows. Should be fun though! 
Khin Myint
Struggles with bullying and toxic masculinity in his youth led to mental health issues and a suicide attempt. Khin recovered through singing, travel, meditation and storytelling. Later in life, his family grappled with questions of euthanasia and mental-versus-physical disease as his sister's mysterious illness took centre stage in their lives, before she was euthanised in 2013. 
What to Expect: Share a conversation with Khin about how stereotypes and binary thinking around illness, gender and race might have impacted our unique stories. Khin will use prompts to provoke reflective thinking if needed. 
Peta Murray
Peta Murray likes to walk her own talk. She has always made art from pedestrian matters. Play and perambulation are critical to her lifelong management of GAD and Depression. She is an expert on grief and loss, and a believer in daily rites and rituals of meaningful irreverence. She is also an HSP but will not disclose what this is, because it takes one to know one!  
What to Expect: In this conversation, I set out to take an Audit of your Playfulness and an Inventory of your Inanity.  Together we will give your Inner Childishness a thorough Check-up. This is a Serious Matter. As a qualified Doctor, I may then undertake, with your permission, to Finetune your Frivolity, or Recharge your Risibility, and/or to nurse your Appetite for the Nonsensical back to Rude Health. No Guarantees. Terms and Conditions apply. 
Artist Biography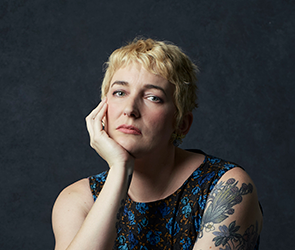 Clem Bastow
Clem Bastow's debut nonfiction book Late Bloomer was published in July 2021. Her writing appears regularly in The Guardian, The Saturday Paper, The Age, The Sydney Morning Herald and The Big Issue. She co-wrote and co-presented the 2017 ABC podcast Behind The Belt, a documentary "deep dive" into professional wrestling, and in 2018 she co-produced the first wrestling death match to be held on Tasmanian soil, Night Massacre, for Dark Mofo. She holds a Master of Screenwriting from University of Melbourne/VCA, teaches screenwriting at UoM and is currently undertaking a PhD in action cinema and screenwriting at RMIT University. She lives and works on Wurundjeri land with her dog, Milly.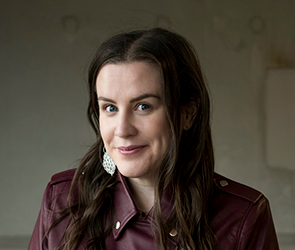 Anna Spargo-Ryan
Anna Spargo-Ryan is the Melbourne-based author of The Gulf and The Paper House, and a winner of the Horne Prize. Her short fiction has been published in The Big Issue, Island, Kill Your Darlings and The Lifted Brow. She has also written for the Guardian, ELLE, Meanjin and Good Weekend, among other publications. Her latest book, A Kind of Magic, a memoir about our minds, anxiety and optimism in spite of it all, will be released in October.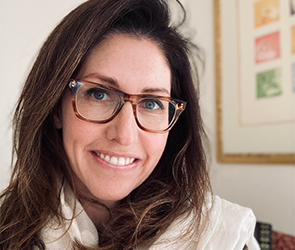 Nicola Redhouse
Nicola Redhouse has been published widely, writing on topics ranging from postnatal medication to the conundrum of objective measurement in mental health, in publications including The Age, the Australian, The Monthly, Island, and Women's Agenda. Her fiction appears in the literary journals Meanjin and Kill Your Darlings, and in the anthologies Best Australian Stories and the Big Issue Fiction Edition. She has worked as a book editor since 2005, and teaches creative writing at RMIT and the University of Melbourne.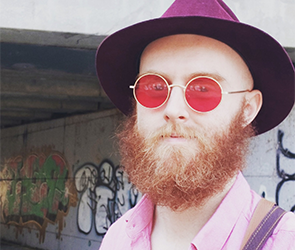 Tom Middleditch
Tom Middleditch is an ASD/ADHD artist and access and inclusion specialist in Melbourne Australia. He works as the Access and Inclusion Coordinator for RISING, Access Coordinator for MIFF, and The Artistic Director of A_tistic. As the director, he and his team of multidisciplinary neurodivergent artists, consultants, and educators aim to bring neurodivergent lives, insights, and experiences to the stage. He has also worked as a relaxed performance consultant with many of Melbourne's leading arts organisations, including the Malthouse, Melbourne Fringe, Melbourne Comedy Festival, Midsumma, and Arts House.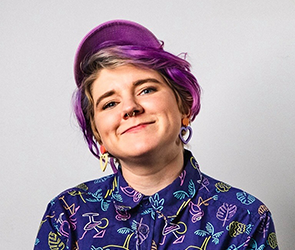 Dani Leever
Dani Leever is a genderqueer nonfiction writer from Naarm. They're a staff writer at MTV and they're currently the Online Deputy Editor at Archer Magazine. They've been published in JUNKEE, Pedestrian.TV, SBS, Voiceworks, Scum Magazine, Broadsheet and more. They previously sat on the Voiceworks Editorial Committee and have appeared at the National Young Writers' Festival. They write about gender, mental illness, pop culture and queerness. Outside writing, Dani performs as a genderbending drag DJ called DJ Gay Dad and have performed at stages around the country, including at Mardi Gras, Midsumma and Laneway Festival.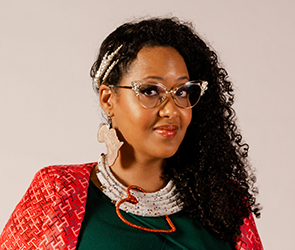 Stéphanie Kabanyana Kanyandekwe
Stéphanie Kabanyana Kanyandekwe is a Rwandan-British composer and multidisciplinary storyteller and broadcaster working between Narrm/Melbourne, and Rwanda. Multiple forms of synaesthesia add a neurodiverse dimension to Stephanie's identity as a third culture individual. Stéphanie's research-based practice explores the construction and archiving of culture through transcription into experiential narratives. Stéphanie writes and presents Passenger, a weekly show on the ABC Classic radio station matching storytelling with the art music of different destinations and cultures across the world. Stéphanie has been commissioned to work with organisations such as NGV, Liquid Architecture, Arts Centre Melbourne, Musica Viva, MONA, ArtsHouse, ArtPlay, Next Wave Festival, Seventh Gallery, Noir Darkroom and Gaffa Gallery.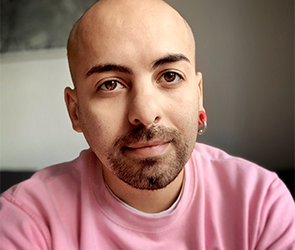 Daniel Regan
Daniel Regan is a UK based photographic artist exploring complex emotional experiences, focusing on the transformational impact of arts on mental health, building on his own lived experience. His work focuses on themes of wellbeing and brokers dialogue around often taboo topics. He shoots commissions, personal works, delivers socially engaged projects and provides consultancy in arts and health. Daniel is Founder and Executive Director of the Arts & Health Hub, a UK non-profit organisation supporting artists that work in the arts and health sector. His particular interest and focus is on practitioner support for artists with lived experience of mental health difficulties.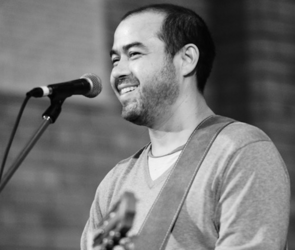 Khin Myint
Khin struggled with depression as a young man. Following a suicide attempt, he healed using artistic pursuits as therapy. He went on to become a respected singer-songwriter in the folk scene. When his sister fell mysteriously ill, her story was taken up by the media. Khin's family cared for her through physical symptoms and psychotic breaks. A polarised debate within medical institutions played out about whether her illness was mental or physical. After thirteen years, she euthanised herself. 
Khin wrote a PhD and a memoir about his family's story. He addresses how polarisation around complex issues can impact the process of personal sense-making. His work looks at race, masculinity, the politics of diagnosis and intergenerational family trauma. His memoir manuscript won the Wheeler Centre's Next Chapter fellowship in 2021.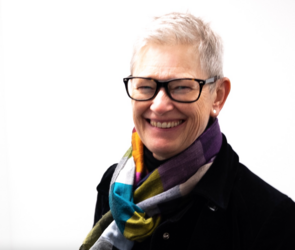 Peta Murray
Peta Murray is a recovering playwright turned writer-performer and late-blooming academic. Best known for her plays Wallflowering and Salt, she has been awarded a Victorian Premier's Literary Award for Drama, an Australian Writers' Guild Gold AWGIE and a Centenary Medal for Services to Literature. 
Peta holds a PhD from RMIT University where she is a Lecturer in the School of Media and Communication. These days she writes extravaganzas with preposterous titles, performs essays, collaborates on loopy approaches to memoir, queers the q(a)antata, and makes mischief with The Symphony of Awkward in the emergent discourse of diarology. As co-founder of The Groundswell Project Peta is at ease conversing about death and dying, ageing and illness, and grief and loss. On the flipside, her commitment to the playful in everyday life has saved her own Mental Elf many times over. 
How to Engage
Awkward Conversations are 20 minutes sessions between you and the artist. Please click the booking link and select the date and time for the artist you would like to have a conversation with.
Due to extremely limited spots for this work, please send a cancellation request via ticketing@wheelercentre.com if you are unable to make it so we can give the opportunity to someone else.