25 Oct 2019
VENUE: Northside Group, St Leonard's Dining Room
In an age of unprecedented anxiety, Beneath the Stigma explores some of the complex yet familiar issues of living with mental illness today, with personal stories of everyday Australians.
About
Directed by Hugh Clark and featuring the work of psychiatrist Dr Mark Cross, Beneath the Stigma invites you into the lives of 13 advocates, to share perceptive stories of how the lived experience of mental health shapes us. Drawn from Dr Cross's forthcoming book Anxiety (published March 2020), these candid reflections are filled with insight and courage, as these ordinary people step out from under the sticky cage of stigma.
Raised in South Africa, Dr Mark Cross has worked as a psychiatric specialist in Sydney since 2005. He featured in the acclaimed ABC television documentaries, Changing Minds in 2014 and 2015, and his book of the same title was published in 2016. Hugh Clark is a documentary filmmaker with a passion for mental health issues. He is interested in work that blends genres, and his short film Angie was a Tropfest finalist in 2016.
Artist Biography
Mark Cross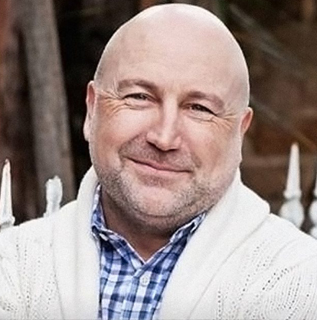 Dr Mark Cross is a South Africa-trained, Sydney-based psychiatrist specialising in women's mental health, complex trauma, bipolar, and LGBTI mental health. He is also an author, TV personality and lecturer at the University of New South Wales. After the success of the ABC TV series "Changing Minds", which told the story of patients in the Mental Health Units at Liverpool and Campbelltown Hospitals, Mark's book of the same name was released in 2016. In that year, Mark also spoke publicly for the first time about growing up gay in South Africa on the ABC's Conversations with Richard Fidler. His latest book "Anxiety: Expert advice from a neurotic shrink who's lived with it all his life" will be released by Harper Collins in early 2020.