5 Oct 2019
10:30 am — 12:00 pm
VENUE: Mona Vale Memorial Hall 1 Park Street Mona Vale, NSW 2103
Create a Life Sized Body Map. An easy visual arts exercise, you will be guided to explore and reflect on your own coping and resilience. Led by Prof Katherine Boydell from Black Dog Institute.
About
Explore Anxiety Through Artmaking
Anxiety is something we all experience on some level. In this dynamic workshop, you're invited to explore your experiences of anxiety and other emotional states that are manifested in our bodies. Through a visual arts process, you will create a map of your own experience to help articulate and express your experiences and methods for coping.
Body mapping is an arts-based research tool, focused on embodied experience and exploration of bodily and psychological feelings. Used extensively in a research program at the Black Dog Institute, led by Dr Katherine Boydell, body mapping involves tracing around a person's body to create a life-sized outline, which is then filled in during a creative and reflective process, producing an image that reveals aspects of embodied experience.
Participants will be led through a series of meditative and creative activities based on the tenets of mindfulness and positive psychology and create their own life-sized body map.
Artist Biography
Katerine Boydell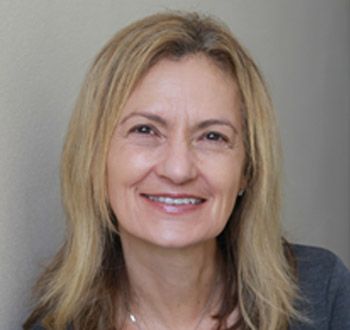 Katherine Boydell is a Professor of Mental Health at the Black Dog Institute, University of New South Wales. With a background in community epidemiology and qualitative sociology, she explores the use of a wide variety of art genres in the creation and dissemination of empirical research in the mental health field. She has partnered with artists and other professionals to use documentary film, dance, digital storytelling, body mapping, found poetry and installation art in her research projects. Professor Boydell founded and chairs the Black Dog Institute Community of Practice in Arts-based Knowledge Translation, a group of 70 scholars, artists and trainees and is Director of Knowledge Translation for the Sydney Partnership in Health Education Research and Enterprise (SPHERE). She has published more than 200 journal articles and book chapters and is committed to sharing knowledge in other innovative ways.