6 Oct 2022
PAY WHAT YOU CAN
133 Swanston St
Melbourne 3000
WHEN
Thursday 6 October, 6.30pm – 7.30pm
Join a panel of artists as they discuss their approaches and responsibilities when crafting creative depictions of mental health.  
This event is part of The Big Anxiety Speaker Series, co-presented by RMIT Culture and The Wheeler Centre
About
This panel features creatives who have used their art to explore this issue that is at once ordinary and obscure. With host Stéphanie Kabanyana Kanyandekwe, Daniel Regan, Honor Eastly and Sally Hepworth will explore the way their recent work innovatively engages with the reality of complex mental health experiences, whether implicitly or explicitly. 
 
Discussing the mechanics of representing the lived experience of mental health challenges and creating depictions that are authentic and relatable, yet free from stereotype or reduction, this will be an expansive conversation about the ways in which art can be used to explore and better understand the nuances of mental health. 
Artist Biography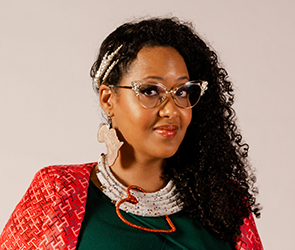 Stéphanie Kabanyana Kanyandekwe
Stéphanie Kabanyana Kanyandekwe is a Rwandan-British composer and multidisciplinary storyteller and broadcaster working between Narrm/Melbourne, and Rwanda. Multiple forms of synaesthesia add a neurodiverse dimension to Stephanie's identity as a third culture individual. Stéphanie's research-based practice explores the construction and archiving of culture through transcription into experiential narratives. Stéphanie writes and presents Passenger, a weekly show on the ABC Classic radio station. In Passenger, Stéphanie takes the audience on a journey through matching storytelling with the art music of different destinations and cultures across the world.  
Stéphanie has held residencies across multiple disciplines, including with Torika Bolatagici's Community Reading Room project as Reader In Residence, and as part of the Forum of Sensory Motion's series of travelling residencies. Stéphanie has been commissioned to work with organisations such as NGV, Liquid Architecture, Arts Centre Melbourne, Musica Viva, MONA, ArtsHouse, ArtPlay, Next Wave Festival, Seventh Gallery, Noir Darkroom and Gaffa Gallery.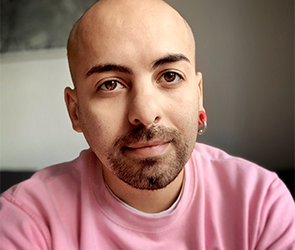 Daniel Regan
Daniel Regan is a UK based photographic artist exploring complex emotional experiences, focusing on the transformational impact of arts on mental health, building on his own lived experience. His work focuses on themes of wellbeing and brokers dialogue around often taboo topics. He shoots commissions, personal works, delivers socially engaged projects and provides consultancy in arts & health. 
Daniel is Founder and Executive Director of the Arts & Health Hub, a UK non-profit organisation supporting artists that work in the arts and health sector. His particular interest and focus is on practitioner support for artists with lived experience of mental health difficulties. Previously Daniel worked as the Director of an arts and health charity in the National Health Service in London.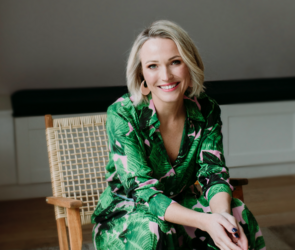 Sally Hepworth
Sally Hepworth is the New York Times bestselling author of seven novels, most recently The Younger Wife. Her novel, The Mother-In-Law (2019), has been optioned for a TV series by Hollywood actress and producer, Amy Poehler.
Sally writes incisively about family, relationships and identity. Her domestic thriller novels are laced with quirky humour, sass and a darkly charming tone.
Sally's novels are available around the globe in English and have been translated into 20 languages. She has sold more than one million books worldwide.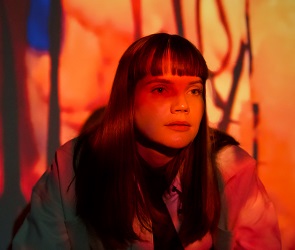 Honor Eastly
Honor Eastly is a writer, podcaster and mental health advocate. In 2021 she was the recipient of the Australian Mental Health Prize for her work both inside and outside the mental health system. She is the writer and producer of the No Feeling Is Final podcast, a ground-breaking narrative memoir series based on her experience of suicidality and help-seeking in Australia. She is also the co-founder of the grassroots peer support initiative The Big Feels Club. Recently she was a key advisor to the Royal Commission into Victoria's Mental Health System and has subsequently led the implementation of key recommendations from the commission. Her creative work has been described as "darkly funny" (by The New York Times) "total magic" (by The Atlantic), and "really quite nice" (by her mum).