23 Sep 2017 — 27 Sep 2017
23 Sept: 2pm-3pm [presentation] & 3.15pm-5pm [matrix]
27 Sept: 6.30pm-7.30pm
VENUE: Veolia Theatre, Museum of Contemporary Art
Clive Parkinson's powerful performance-presentation, dis/ordered is a moving exploration of Obsessive Compulsive Disorder (OCD), fueled by the conviction that what psychiatry describes as 'disorder', may in fact be a legitimate response to the chaos of life.
About
dis/ordered is part personal reflection – returning to an impoverished seaside town to make sense of the unbearable. The performance also brings to light the authentic voices of people affected by Obsessive Compulsive Disorder (OCD), questioning diagnosis and exploring the ways in which people make sense of seemingly intrusive rituals and behaviour.
Clive is well known in Australia and overseas for his original video mash-ups and film-based talks, drawing attention to the social determinants of health. For The Big Anxiety he is adding a new dimension, reflecting on his own personal experience.
For those interested in further discussion of the work, on 23rd September, the performance will be followed by a facilitated discussion (3.15pm – 5pm) using a Visual Matrix (a psycho-social method, designed to capture emotional and conceptual responses to complex experiences; in this case, the subject of OCD). In order to participate in the Visual Matrix, you will be required to sign an Ethics consent form prior to commencement.
Trigger Warnings: Illness, Suicide, Accidents, Slander/Irreverence, Loud Repetitive Sounds, Flashing Imagery.
Presented with Museum of Contemporary Art Australia.  Supported by Manchester School of Art at Manchester Metropolitan University. Thanks to Artspace.
Artist Biography
Clive Parkinson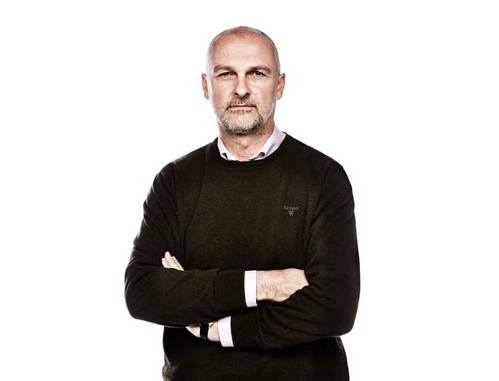 Clive Parkinson is the Director of Arts for Health at Manchester Metropolitan University, a specialist research unit that explores the relationship between creativity, culture, the arts and health. He is Reader in Arts, Health & Social Justice at the Manchester School of Art and a founding member of the National Alliance for Arts, Health and Wellbeing.
He is currently involved in research around dementia and recovery from substance misuse, and is in a long-term collaboration with partners in Lithuania.