4 Oct 2019
FREE EVENT
No bookings required
VENUE: Woollahra Library at Double Bay
Games for Emotional and Mental Health.
Imagine shaping the world with the power of your mind, turning darkness into light.
About
Come along and play! Become immersed in game worlds designed to promote emotional resilience and wellbeing in young people. Join the team from GEMH-Lab as they demo four evidence-based games:
MindLight – Incorporates relaxation and mindfulness techniques, attention bias modification methods, and neurofeedback mechanics in an immersive game world through which children learn to manage and overcome anxiety symptoms.
DEEP – a meditative VR game controlled by breathing, encouraging the player to slow their breath, sink deeper and relax.
HitnRun – "Smoke less, Play more!" This game aims to help youth quit smoking .
Monument Valley – Developed by Ustwo Games, enter a fantastical universe inspired by the optical illusions of M.C. Escher that also fosters feelings of relaxation and calm.
GEMH Lab will also be hosting a talk at Black Dog Institute. Talk Event Details HERE
Supported by Black Dog Institute and Woollahra Council.
Artist Biography
GEMH-Lab
Imagine shaping the world with the power of your mind, turning darkness into light. That's the outcome of 'MindLight', a video game developed by the Games for Emotional and Mental Health (GEMH) Lab, just one of the evidence-based games you can play at The Arcade on 4 October in the Double Bay Library Gaming Room. 'Monument Valley' presents a fantastical world inspired by the optical illusions of M.C. Escher that fosters feelings of calm. 'DEEP' is a virtual reality game controlled by breathing, with the object of sinking into deep relaxation, while 'HitNRun' is designed to help youth quit smoking.
The following week, join Lab Director, Isabel Granic, and the team behind GEMH-Lab for The Evidence at the Black Dog Institute on 9 October, to learn more about the science behind these games, and the how the power of play can be best used to improve youth mental health. The presentation will be followed by an opportunity to play these ground-breaking games.
GEMH-Lab, based at Radbourd University in The Netherlands, is committed to meeting youth in the digital playgrounds they have chosen to inhabit, providing choices that delight and empower while also training emotional resilience skills.
Isabela Granic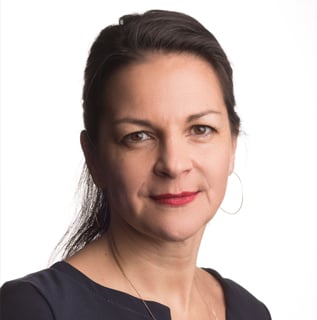 Isabela Granic is the director of GEMH Lab, and Professor and Chair in the Developmental Psychopathology department in the Behavioural Science Institute at Radboud University, the Netherlands. By integrating clinical and developmental research with interactive media design, she is driven to create a suite of evidence-based games that are also commercially viable and can be widely deployed to prevent and treat anxiety, depression, and addiction in young people and families. She is funded by research grants from national science foundations in North America and Europe. Dr. Granic has published over 75 articles with results from these funded projects which have appeared in the highest impact journals in neuroscience, developmental science, and clinical psychology.
Hanneke Scholten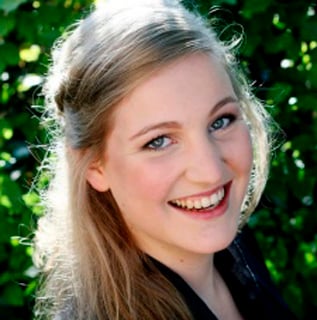 Hanneke Scholten is a postdoctoral researcher at GEMH Lab, with a background in education and behavioural science. For her PhD research at GEMH Lab she designed and tested HitnRun, a video game to help youth quit smoking. She is driven to have an impact on as many youth as possible by taking away projects from the university's ivory tower and bringing them into the lives of young people. To reach that goal she believes that a shift in perspective and an update of methods is needed: it is essential to focus on participatory design, real time individual data, trans-diagnostic mechanisms of change, and implementation science.