18 Oct 2019 — 2 Nov 2019
VENUE: Sub Base Platypus, North Sydney
Enter an immersive dream home experience as imagined and created by Studio A artists, housed within the centuries-old Retort House Harbour Trust building overlooking Sydney harbour.
About
Home is a concept familiar to all, but a reality experienced diversely. This is an exhibition exploring how home is understood & imagined by artists with intellectual disabilities from Studio A.
Studio A artists articulate their vision of a dream home through a variety of art mediums including animation, textiles, painting and sculpture. The installation offers audiences an immersive experience where they can literally step inside artworks. The work is multi-sensorial and includes sound and digital art. At programmed times, the work will be activated by performance art.
Harbour Trust, an official Partner of Home by Studio A
Artist Biography
Victoria Atkinson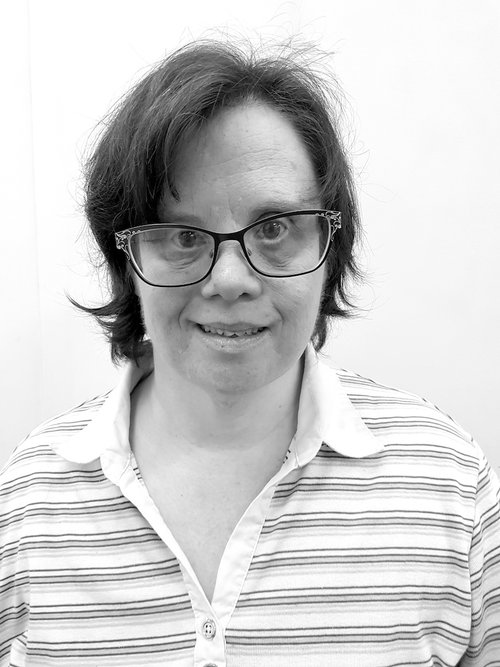 A big fan of World Wrestling Entertainment (WWE), Victoria creates abstract paintings depicting the wrestling ring including crowds, trophies and the wrestlers themselves. Victoria presents this aggressive and typically masculine sporting domain very much through her own lens. Colours including hot pink, blue and yellow, bringing a rainbow delight to the world of violent wrestling.
Victoria is an emerging artist working in painting, sculpture and performance. She is a member of the Props Collective, a collaboration between six Studio A supported artists who work to commission; providing decorative sculptures and performances for various corporate events and parties. Victoria undertook a mentorship with Studio A guest artist, Paul Williams in 2016.
Katrina Brennan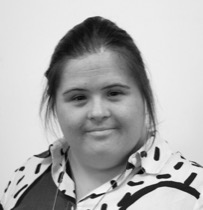 The newest member of Studio A literally travels across the state to pursue her art. Katrina catches the bus weekly all the way from Orange. When she walks in the door, Katrina's enthusiasm is electric. And her graphic art work is similarly energised. Colourful patterns created largely with texta flow from Katrina's fingers. Her patterns pulse and swirl and appear to vibrate with a life force.
For Katrina her art is her life force, she says…"Art is in my blood". When she is feeling stressed, Katrina imagines her art process…"I think about the grid. I think about the squares in my head and my pen filling them in. I find it so relaxing. It's like melting in my head, and then I'm not stressed anymore.".
Mathew Calandra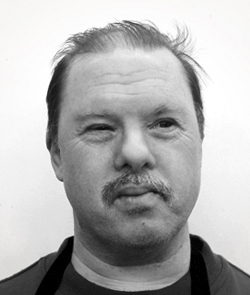 Mathew Calandra is a master of naïve line work. In the manner of Egon Schiele, Calandra's lines contain a dynamic energy in their awkward simplicity. He is able to imbue the most banal subject matter with character and tone ranging from macabre humour to deep beauty. Figures from popular culture often populate his images, in particular Freddy Krueger from Nightmare on Elm Street fame.
Mathew Calandra's curriculum vita documents an exhibition history that includes both national and international curated exhibitions. Mathew has exhibited in Holland, and featured work in Sydney's celebrated international art fair, Sydney Contemporary in 2015.The artist's sophisticated portfolio of artwork led to his involvement as a guest artist with the prestigious Cicada Press within UNSW Art & Design. At UNSW, Mathew worked alongside significant Australian artists the likes of Reg Mombassa, Elisabeth Cummings and Vernon Ah-Kee.
Emily Crockford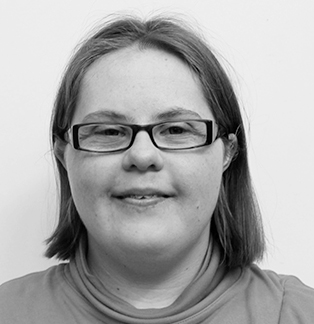 Whether creating cushioned royal characters from plush, embellished fabric, or painting familiar scenes of still life, Emily Crockford's artworks balance a series of seeming opposites. Blocks of strong colour sit alongside areas of intricate pattern. An energy of lyrical movement exists simultaneously with a sense of contemplation. Emily's 'Queen of Hearts' stares out poignantly whilst seeming in mid flight.
Emily loves to engage with other artists; sharing skills and adventuring to new art studios. In 2013 Emily worked at UNSW Art & Design as a guest artist in Cicada Press, and in 2014 undertook a residency at Koskela. In 2015 Emily was an exhibiting artist in the Underbelly Arts Festival on Cockatoo Island, Sydney in collaboration with artist, Rosie Deacon. In 2016/17 Emily's artwork 'Sydney Opera House at Night' was selected by the City of Sydney to appear on a large hoarding in the centre of the city as part of the Creative Cities project. In 2018 she and collaborator, Rosie Deacon created a large installation for the Project Space in Cement Fondu.
Peter Dudding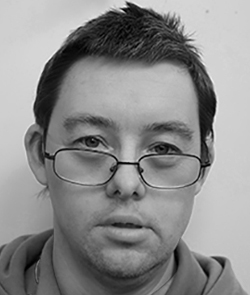 Peter Dudding's many pages of musical colour, brutal scrawls and dancing marks is the outpouring of the inner workings of a man who has developed a rich personal language.
His wild and uninhibited use of colour has been one of the most exciting things I have had the privilege to witness in a long time. When looking at Peter's work I think of others who have worked in such ways; Jean Michel Basquiat, Cy Twombly, Jean Debuffet and in the now – Joshua Smith. Peter has an enormous body of work with a rich catalogue of personal iconography that Peter can pull forward when he chooses; pig dog, Heartbeat and/or Phantom of the Opera.
In recent years with painting, we have seen a return to a kind of muddiness, a 'non-image', the abject, a kind-of riffing off of painting's recent history and a strong sense of play, joy of mark-making and the material presence of paint. Within this context, Peter definitely holds his own.
Guy Fredericks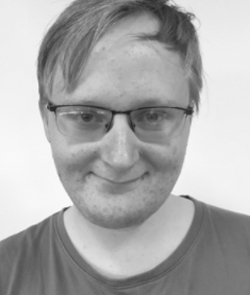 Guy is a passionate horticulturalist and his love for plants translates into his art practice. He pays meticulous attention when rendering plant-life, indeed he applies this same focus to whatever subject matter he addresses. Whilst Guy has an interest in botanical art, his works are not botanical in nature. His style is representational but not precise. Guy is able to translate the world imbued through his own lens, intense and awkwardly beautiful.
Whether working two dimensionally with pastel or three dimensionally in sculpture Guy captures the plant life, people and animals he encounters with a depth, thought and beauty that is enchanting to encounter.
Annette Galstaun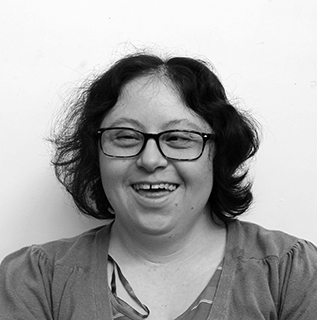 Annette's images are surreal and dreamlike, reminiscent of scenes by Marc Chagall. She confidently distorts figures, heightens colours, and exaggerates form. The artist deconstructs and flattens her subject matter, decoding people, landscapes and birds into abstracted shapes. In the process Annette arranges her subjects into beautiful patchworks of pattern. Annette's imagery has an intriguing awkwardness. But, it is in this bold awkwardness that they perform their charm and allure. Lyrical, quirky, curious and beautiful all describe Annette Gaulston's work.
Annette has recently begun drawing and painting scenes from her favourite childhood fairy tales, movies and television series. Scenes from Snow White, Captain Planet or Disney's Mulan bring forth a sense of humorous nostalgia.
Lauren Kerjan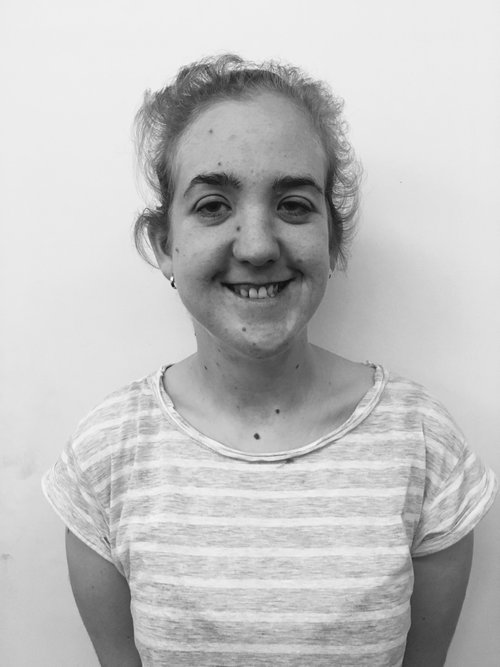 At first glance Lauren Kerjan's work appears charmingly simple, even decorative. Landscapes, botanical subject matter and animal portraits proliferate, all rendered with clean line work and soft shading.
Yet, despite their easy appearance Kerjan's images are strangely captivating, possessing an energy of beautiful intrigue. The scenes she represents are familiar, yet a little strange, slightly off centre. This awkward grace makes Kerjan's images ever more interesting, drawing the viewer closer as they itch to learn more of the subject's story.
When not creating art, Lauren pursues her passion for sport including soccer, ten pin bowling and sailing with her father. Lauren has a certificate in childcare and works part-time caring for young children.
Daniel Kim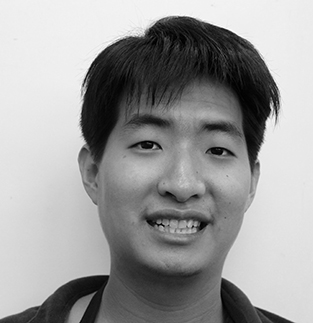 In an age that glorifies the 'new', Daniel Kim steadfastly paints in the tradition of the Old Masters. He has a profound and innate ability to representationally paint his surroundings. On the canvas, he acts as a magician; seemingly transforming three dimensional lived worlds into two dimensional surfaces.
Daniel's paintings embody his own sense of presence, joyful focus and steadiness. In 2010, he was selected as a finalist in the Youth Portrait Prize at the National Portrait Gallery in Canberra and, in the same year, completed a portrait of Her Excellency, Governor Marie Bashir. In early 2012, with the support of an Arts NSW creative development grant, he undertook a ten day mentorship with esteemed artist Greg Warburton (multiple Archibald and Blake prize finalist). With the support of an AMP Future Leaders Award, he continues to work alongside Greg. The two artists paint together fortnightly.
Whilst Daniel may struggle with some mainstream forms of communication, on the canvas he is fluent. His mother Joy explains: `Daniel is happy when he paints because he can speak through painting.´
Adam Mandarano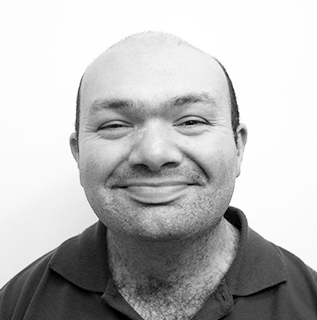 Studio A's resident ruffian Adam Mandarano acts tough but weaves delicately. Adam is a prolific weaver with years of experience under his loom. Mentored by textile specialists Brook Morgan & Sue Byatt, Adam has developed an incredible skill.
Whilst he weaves with an artist's sensibility, Adam has a passion for the practical and has crafted his woven work into an array of wearable art pieces. His portfolio includes collections of wrap & looped scarves and baby blankets.
In his woven works Adam sensitively collages textures and tones to create cohesive wearable works of art. He has produced series of hyper colour fluoro loops, and also a natural ochre inspired textile range. His scarves and loops are worn by men and women alike & possess the power to amplify the hip in any hipster and add a touch of class to any sophisticate.
Catherine McGuiness
Catherine McGuiness' painting style is bold and ballsy. She paints with a physical fervour that often sees her finish a day in the studio with as much paint on her face as she has on the canvas. Her paintings hold a memory of this impassioned energy, similar to the action paintings of De Kooning or Hoffman.
Her large paintings and textile-based artworks take inspiration from Catherine's immediate interests and fascinations. Her bird series feature huge, almost monstrous, bird portraits. One penguin grins ludicrously, staring directly at the viewer; a couple of parrots cuddle together with farcical, wide-eyed infatuation surrounded by hundreds of tiny love hearts. Catherine's paintings are funny, but they are also brazen and courageous. They are extrovert in nature; the life of the party encouraging everyone to get on the dance floor.
Catherine is one of Studio A's emerging artists. In 2018 she is working with mentor Paul Williams on a body of large paintings on canvas.
Thom Roberts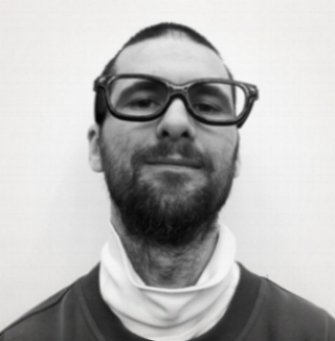 Thom Roberts has a fascination and deep personal connection with trains. He sees them as having their own personalities and characters; they are his friends.
Thom Roberts' painting practice is one part of his varied oeuvre: a keen collaborator Thom has also worked in performance, video animation, installation, and design. Thom is a skilled draftsman, able to quickly translate landscapes and portraits in a traditional and representational style. Yet, Thom's primary interest is in his installation practice.
In 2016/17 Thom was a collaborating artist on the birdfoxmonster project with Erth Visual and Physical Inc, supported by Carriageworks, and in 2017 he exhibited at Cementa Festival in Kandos. Most recently Thom was one of 70 artists chosen for The National: New Australian Art 2019 at Carriageworks, Eveleigh. For this exhibition Thom created a series of 16 paintings titled Thom Roberts Counts Trains.
Meagan Pelham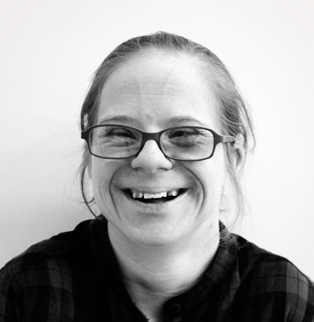 Studio A's resident romantic, Meagan Pelham, has a weakness for romance. Her delicate pencil drawings of brides, wedding cakes, and love-heart shaped cocktails glasses pose elegantly next to handwritten poetry. Recently, Meagan has developed a practice of repeatedly drawing owls, which she believes are the most romantic of all animals. Meagan calls these drawings her Love Owls.
As a member of Studio A, Meagan has undertaken collaborations with Erth Visual and Physical Inc., Koskela's Creative Studio and with Cicada Press Printing Studio at the UNSW School of Art and Design.
Meagan has exhibited work at NG Gallery in 2013, and was selected to exhibit work in 'Soft Knife' at the Casula Powerhouse in 2014. in 2016/17 Meagan is performing as the Owl Bride in the collaborative production, birdfoxmonster, with Erth Visual and Physcial inc, supported by Carriageworks.
Lisa Scott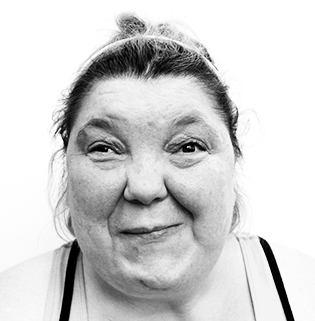 Lisa Scott's methodology is powerfully focused and driven. After deciding on a theme, she continues laboriously with that subject matter until she develops an easy fluency. A recent source of inspiration for Lisa has been the Mexican celebration 'Dia de Muertos' (Day of the Dead). Her series of sugary skull paintings, which she describes as self-portraits, perfectly encompass the Mexican festival's inherent contradiction.
Lisa first began working with skulls in 2013, and has consistently returned to this subject matter. She works predominantly in painting but has experimented with a variety of mediums including screen-printing, quilting and installation.  Her artworks compel the viewer with their fun, lively and lollipop sweetness, whilst simultaneously depicting scenes of death.
Lisa has shown work at Sydney's Underbelly Arts Festival on Cockatoo Island and Chippendale's Beams Festival, both in 2015. In 2017 Lisa began development towards creating a biographical artwork that tells her personal history. This culminated to an exhibition in March 2019 with Lisa sharing an intimate showing of her very personal work. A delicate textile and text based dress inspired by the artists' lifetime of journal writing.
Skye Saxon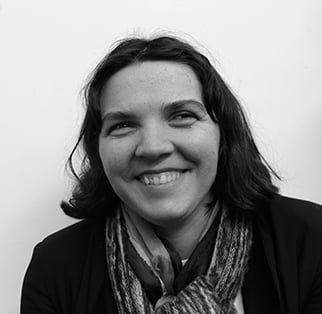 Skye is a performance artist, and creator of mystic characters, drawings and stories with a magical capacity for manifesting the intangible. Dreams, memories and metaphysical worlds form the substance of Skye's work.
Of her artwork Skye says:
'It is cool to be able to play with the strange parts of myself, to make artworks from this place, and to share this with an audience. I want the world to see me as an artist.'
Skye has exhibited at Gaffa gallery, Kinokuniya Books and Carriageworks. In 2015 Skye was an exhibiting artist in the Underbelly Arts festival, and 2017 presented a new performance work at Cementa Festival in Kandos. Skye is a collaborating artist on the birdfoxmonster project with Erth Visual and Physcial inc, supported by Carriageworks. Since 2016 Skye has been collaborating with digital artist, Elias Nohra on the development of a video game and interactive artwork titled Snowflake Moon: A Paperville Mystery.
Damian Showyin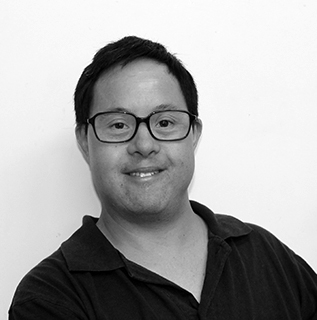 Damian Showyin's paintings are like abstracted windows. Oblong shapes of deep, layered colours seem to hold whispered secrets.
There is an easy confidence in Damian's mark making and his scribbles are rich with personality, there is almost a hint of humour. Yet these patterns resist clear communication, they instead speak through code and reference. Damian's abstracts express through their energy. Their mood is generally dynamic but sporadically quiet. Some images suggest a sunset, others a sun shower, whilst the occasional work pulsate with the electricity of a late night out.
When not painting, Damian is a proficient weaver. Just as on the canvas, on the loom the artist blends colours and patterns to compose compelling textile wall pieces, sculptures and cushions. In 2016 Damian collaborated with street-wear designers Soto Smith and Spunky Bruiser on a line of bomber jackets, which featured his original artwork and weaving. In 2017 Damian will undertake a collaboration with painter, Paul Williams, to create an immersive painted installation as a part of Underbelly Arts Festival.
Phillip Sidney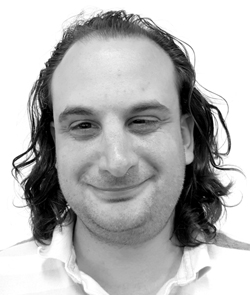 Humour and a passion for fantasy fuel much of Phillip Sidney's work. Phil has been developing his practice as a performer, painter and model maker for over a decade. As part of Studio A, Phil has produced collaborative sculptures for Vivid Sydney, Beams Festival and various commercial clients & venues including Quay Restaurant. In 2015 Phillip was an exhibiting artist in Sydney's Underbelly Arts Festival on Cockatoo Island.
Phil is an experienced graphic artist with an extensive portfolio of paintings and drawings inspired by his passion for fantasy and wild animals, especially wolves.
The artist explains;  "I have liked Wolves for a number of years; I think they have been given a raw deal over the years in fantasy, folklore and actual history. I know they are carnivores but they're not always the bad guys! They are actually scared of humans and have never really ever been known to attack humans without major cause or valid reason to defend themselves, despite what the fairy-tale 'Little Red Riding Hood' describes".
Greg Sindel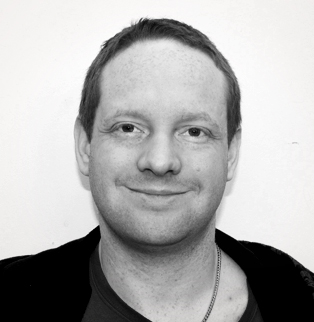 Greg Sindel is a passionate and prolific graphic novelist. An ardent researcher, Greg is an expert on cult comic and horror film classics and is constantly sourcing new material from which to derive inspiration.
Greg has developed his storytelling craft since childhood , overcoming considerable learning difficulties to develop into a fluent wordsmith and illustrator.Greg launched his first graphic novel at Kinokuniya Books in 2012. In 2014 he completed a ten-minute animation based on his horror comics and in 2015 collaborated with Erth Visual and Physical Inc. to realise a puppet incarnation of one of his characters. He is mentored by artist, Leigh Rigozzi and has collaborated with arts organisations, Erth and Curiousworks. Greg participated in the 2013 Museum of Contemporary Art Zine Fair, and later in the year he presented at the MCA as part of the 'Supported Studio: Possibilities and Potential' forum. In 2015 Greg was an exhibiting artist at Sydney Contemporary.