18 Oct 2019
FREE EVENT
No bookings required
VENUE: UNSW Art & Design, EG02 Lecture Theatre
Join us for a discussion about Ledare's film, The Task (2017), which uses psychoanalytic group therapy techniques to expose race, gender and other power dynamics in social interactions.
About
Leigh Ledare, US artist and filmmaker, joins Professor Lynn Froggett (UK), a leader in psychosocial and psychosocietal approaches to policy and practice, for an engaging conversation about the making-of and implications of Ledare's film, The Task (2017).
Ledare filmed The Task during a three-day Group Relations Conference—a psychoanalytic method developed by London's Tavistock Institute—that the artist organised in Chicago. During a sequence of small and large group meetings, the group studied its own self-made social structure—an abstract "task" that allowed participants to examine the identities, roles, desires, and biases individuals imported into the group, as well as conscious and unconscious group dynamics.
The Task is a key work in the exhibition The Empathy Clinic at UNSW Galleries.
Artist Biography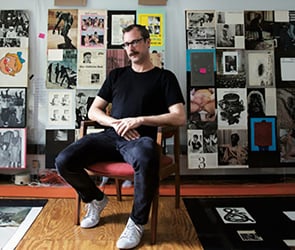 Leigh Ledare
Leigh Ledare's projects in photography and film raise questions of agency, intimacy and consent, transforming the observer into the voyeur of private scenes or situations dealing with social taboos.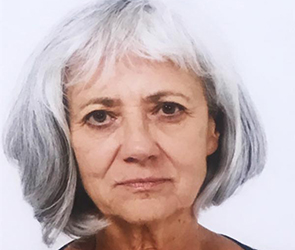 Lynn Froggett
Lynn Froggett (UK): Professor of psychosocial studies, expert on cultural impact and new model cultural institutions; member of Third Space team and UK Cultural Impact report.