4 Oct 2022
PAY WHAT YOU CAN
133 Swanston St
Melbourne 3000
WHEN
Tuesday 4 October, 5.30pm – 6.30pm
Award-winning essayist and novelist Leslie Jamison joins us via live-cross to explore her artistic devotion to exploring feeling, connection and the gap between the two where mental health falls. 
This event is part of The Big Anxiety Speaker Series, co-presented by RMIT Culture and The Wheeler Centre
About
Leslie Jamison is the award-winning author of essay collections The Empathy Exams and Make it Scream, Make it Burn as well as the memoir The Recovering, which challenged the glorification of addiction within the creative process. Whatever her subject matter, Jamison is known for emphasising feeling in her writing, searching for the connections that will better facilitate a shared understanding of empathy.  
At this event, Jamison joins host Rebecca Harkins-Cross via live-cross to unpack the themes of her work within the broader context of mental health. She'll explore the uncertainty of connection, the link between physical and mental health, the challenges of living with addiction and the journey towards recovery.   
At this not-to-be missed conversation, the preeminent contemporary writer on empathy will discuss her approach to writing about creativity and mental health. 
Artist Biography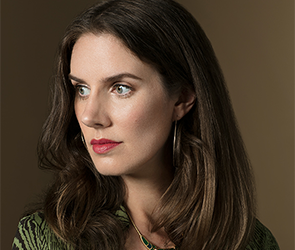 Leslie Jamison
Leslie Jamison was born in Washington, DC, and grew up in Los Angeles. She has worked as a baker, an office temp, an innkeeper, a tutor, and a medical actor. A graduate of Harvard College and the Iowa's Workshop, she is the author of the essay collection The Empathy Exams, a New York Times bestseller, and the novel The Gin Closet, a finalist for the Los Angeles Times Book Prize. Her work has appeared in the New York Times Magazine, Harper's, and the Oxford American, among others, and she is a columnist for the New York Times Book Review. She teaches at Columbia University and lives in Brooklyn with her family.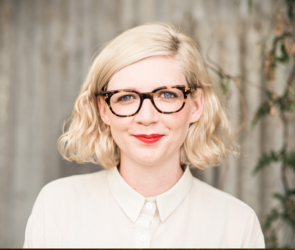 Rebecca Harkins-Cross
Rebecca Harkins-Cross is a writer and cultural critic from Naarm/Melbourne. Her work has been published widely in journals and periodicals across Australia and the world.The Age, film editor at The Big Issue and long-running film columnist at The Lifted Brow. Her book The Headless Woman will be out soon via Fireflies Press.
Rebecca is currently a Fulbright Scholar at Columbia University's Writing Program in New York City and finalising her PhD in Creative Writing at Monash University. Past roles include theatre critic at