9 Oct 2019
1.30pm – 3.30pm, with Book Launch at 4pm
VENUE: Parramatta Female Factory Precinct
Parragirls return to host a 'Long Table' celebration of female survivors, political and community leaders, and activists who speak truth to power.
About
Unlocking memories of institutional 'care' at Parramatta Girls Home, the exhibition created by Parragirls – a self-funded voluntary group providing support to former residents and their families – was a deeply-moving success of The Big Anxiety 2017. Now Parragirls are back in 2019 to host Long Table: Women in Power, in a potent discussion facilitated by Karen Therese.
The Long Table creates a democratic forum for public discussion, in a creative response to conventional hierarchies of 'expert panels' and 'audience questions'. It encourages free movement between speaking and observing, as anyone is welcome to take a seat at the table and share their perspective and offer their perspectives on Women in Power.
This event is a partnership between Parramatta Female Factory and PYT—Powerhouse Youth Theatre, Fairfield, who have joined together to create the new National Centre for Women at the Parramatta Female Factory Precinct.
After the Long Table, the Parragirls will launch their new book, PARRAGIRLS: Reimagining Parramatta Girls Home through Art and Memory, edited by Lily Hibberd with Bonney Djuric OAM, published by NewSouth Books.
Lily Hibberd is the recipient of an Australian Research Council Discovery Early Career Researcher Award Scheme (project number DE160100142).
Artist Biography
Dr Lily Hibberd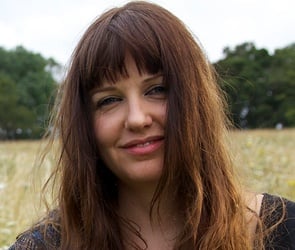 Lily Hibberd is an Australian artist and writer based in Paris. Her interdisciplinary practice examines perceptions of memory, time and light through combinations of
performance, writing, painting, photography, video and installation art. Lily's projects are developed in long-term research and unique collaboration with isolated or
marginalised communities, as well as artists, scientists and historians. She is Creative Director and co-founder with Bonney Djuric of Parramatta Female Factory
Precinct Memory Project. Together they have developed and facilitated creative projects with former residents of Parramatta Girls Home.
Bonney Djuric (OAM)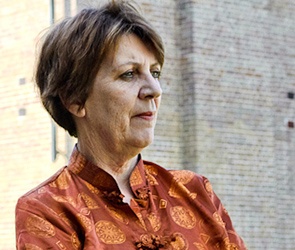 Bonney Djuric (OAM) is an artist, activist, historian, author and adjunct lecturer at NIEA, UNSW. Djuric works across painting, new media technologies, installation and
textiles and has realised many individual and collaborative creative works pertaining to the Parramatta Girls Home and Precinct for Parramatta Female Factory Memory
Project. She secured the heritage status of the PFFP site and in 2017 she was awarded and OAM for this work.
Brianna Munting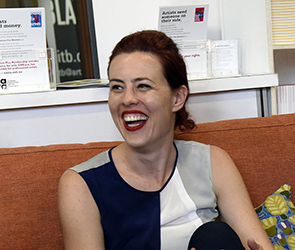 Brianna Munting is the Executive Director of the National Women's Arts and Cultural Centre. She is a curator, policy thinker and arts advocate. Her practice has always
focused on people and places that can inspire and create social change. She has worked as a curator/arts manager having held roles as Deputy Director at the National Association for the Visual Arts, Cultural Projects Coordinator City of Sydney, and curator for Casula Powerhouse and 4a Centre for Contemporary Asian Art.