14 Oct 2017 — 21 Oct 2017
14 Oct: Group Session One
21 Oct: Group Session Two
VENUE: Contact Sheet Gallery
A collaborative photographic portraiture workshop.
About
In this workshop, participants will create photographic portraits through a co-creation process led by artist Paul McDonald. Paul's work is informed by an investigation of masculinity and mental health, and by the experience of men's suicide.
Paul will firstly describe how he explores personal issues as an artist through the creation of photographic portraits. Participants will then be supported in using photography as a medium to discuss their experiences of issues relating to masculinity, mental health and survival. Paul works from his own experience with anxiety and suicide.
In two empowering group sessions, participants will create mood boards in response to a series of questions and conversations with the artist and the group. These mood boards will inspire the approach taken to the creation of a photographic portrait by the artist in collaboration with each participant.
At the end of the workshop each participant will have a unique portrait of themselves inspired by the mood boards and self-reflections of each participant, which will then be displayed for public exhibition at the Contact Sheet Gallery.
Portraits revealed on Saturday 4 November, 1pm.
Proudly supported by TWT Creative Precinct and Bridging Hope Charity Foundation.
Artist Biography
Paul McDonald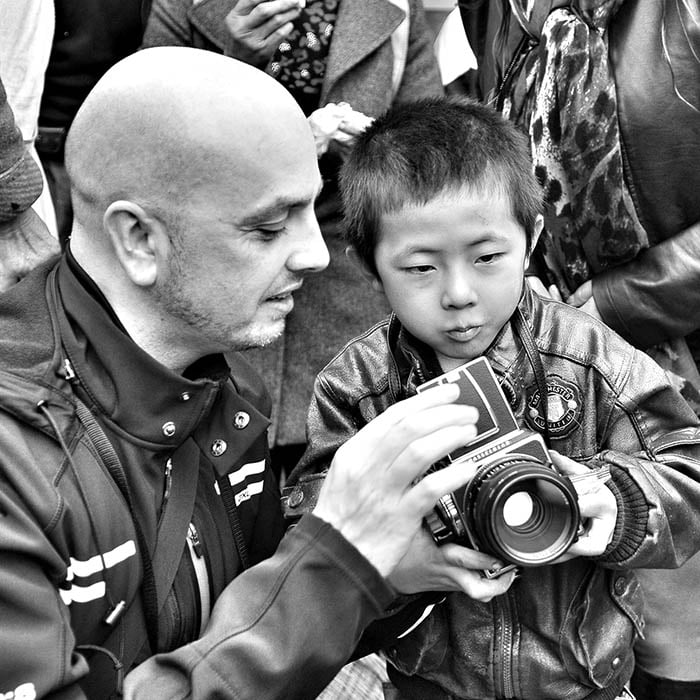 Paul McDonald is a photographic artist, curator and educator. He has been in the photography industry for over 15 years. His work has been exhibited in Australia, USA, UK and Europe.
Paul is the Founder and Director of Contact Sheet, a leading learning space and photography hub at St Leonard's Creative Precinct (Sydney). Paul has designed a series of bespoke programs for a range of not-for-profit organisations, working with asylum seekers and at-risk-youth, using photography as a tool in fostering personal and community development. He has also held senior roles at the Australian Centre for Photography and 10×8 gallery (Sydney). From 2010-2014, he worked with China News Service to deliver a series of annual photography festivals in southern China.
Paul recently completed his M.A in Photojournalism and Documentary Photography at the University of Arts London with Distinction.