21 Sep 2017 — 11 Nov 2017
Mon – Fri: 10am to 7pm
Sat & Sun: 11am to 4pm
Closed on public holidays.
VENUE: Customs House
An Olfactory Map of Sydney (2017) is a set of three whimsical video-monologues about hyper-sensorial journeys across Sydney on public buses.
About
Public transport is often seen as a necessary evil with city-dwellers accustomed to copious crowds, endless delays and a distinct lack of personal space.
For those with sensory sensitivity, traversing the city by bus is an arduous undertaking of laborious planning, vigorous fortitude, determined mental focus, and a liberal dash of derring-do.
The intrepid traveller is trapped inside a rattling, bouncing, roaring metal crate on wheels hurtling through time and space, as human bodies coming and going fill the confined space with myriad layers of gyrating, contorted sensory impositions. Thick, copious vibrations, itching and tingling skin. Smells waft in and out, nauseating and suffocating, as sensory-anxiety rises in an orchestral crescendo stretto.
An Olfactory Map of Sydney (2017) unpacks the complex tensions of public transportation, with a focus on olfactory dissonance, while playfully creating a 'map' of smells peculiar to the routes travelled.
Exhibition Hours at Customs House:
Weekdays: 8am–12am
Saturday: 10am–12am
Sunday: 11am–5pm
This project is supported by the City of Sydney Cultural and Creative Grants.
Thanks to Artspace.
Artist Biography
Dawn-Joy Leong
Dawn-Joy Leong (Singapore) is an autistic artist-researcher presenting autism as parallel embodiment, with sensory-cognitive idiosyncrasy as the nucleus of her research, and an artistic practice of immersive mind-body experiences via music, visual art, photography, narrative, poetry and performance. Lucy Like-a-Charm, a rescued former racing Greyhound, is Dawn's creative muse and faithful companion. Together, they traverse blended, multidimensional terrains of neurodiversity: flipping pages of imagination, dancing around pandiatonic-chromatic-polyrhythmic fires, celebrating symbiotic connectivity, and finding new ways to sense the world and Be.
Dawn-joy Leong has an MPhil in music composition, and completed her PhD at UNSW Art & Design in 2016.
Theodore Michael Eu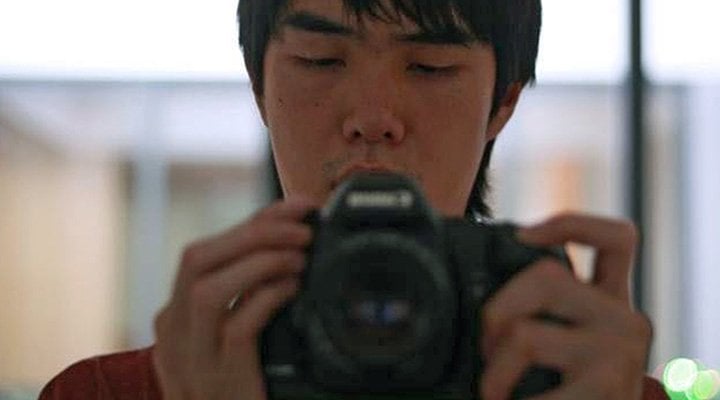 Theodore Michael Eu is a multi-media artist whose growing body of work includes videography, video editing and photography. Recent projects include Gilles Massot's "Love Hurts", and Urich Lau's Singapore Biennale installation "The End of Art Report". Theodore holds a Bachelor of Fine Arts in digital media from LaSalle, Singapore.