20 Sep 2017 — 11 Nov 2017
EPICentre Paddington Session hours:
21 Sep – 7 Oct Tues to Fri: Morning 
10:15am, 11:15am, 12:15pm
21 Sep – 7 Oct Tues to Fri: Afternoon
3:15pm, 4:15pm
21 Sep – 7 Oct Sat All Day
10:15am, 11:15am, 12:15pm,
1:15pm, 2:15pm, 3:15pm
11 Oct – 11 Nov, Wed & Thurs: Afternoon 
3.15pm, 4:15pm
11 Oct – 11 Nov, Sat: Morning 
10:15am, 11.15am, 12:15pm
Check-in Lounge Parramatta hours:
12 OCT — 21 OCT: Thurs to Sat: 12pm – 8pm.
Bus tours to Parramatta Girls Home
Sat 14 & 21: 12pm – 5pm mustering at the Check-in Lounge for departure.
VENUE: EPICentre, UNSW Art and Design, Paddington Campus
Unlocking memories of institutional 'care'. Parragirls Past, Present is a deeply moving immersive experience, presenting former residents' visions of the Parramatta Girls Home today.
About
The public debut of EPICentre, the world's highest resolution 3D immersive environment, this collaboration with Parragirls and media artists rewrites the public history of the former child welfare institution, unsettling myth and memory.
Up until the early 1980s, 'children at risk' were held at Parramatta Girls Home and subjected to unwarranted punishment and abuse, as has emerged in the current Royal Commission into Institutional Responses to Child Sexual Abuse.
Returning after 40 years, the Parragirls seek out traces to substantiate what really happened here. We are immersed in what is lived, which arrives in shuddering sensations, echoes and shadows, and the sense of endless cold stone walls.
This groundbreaking immersive experience is accompanied by a self-guided audio walk at Parramatta Girls Home on 14 & 21 October and a VR project at The Big Anxiety Parramatta Riverside hub. A further Parragirls's work, The Public Secret, appears in the exhibition Group Therapy at UNSW Galleries. An additional external video projection, Topography of the Unseen by Volker Kuchelmeister, will appear on the outside of the EPICentre building (Paddington) during evening events.
Parramatta Girls Home is situated adjacent to the convict-era Parramatta Female Factory in Western Sydney. Parramatta Female Factory Precinct Memory Project [PFFPMP], is a social history and contemporary art project, initiated by Parragirls in 2012.
Virtual Reality version of Parragirls Past, Present showing as part of the Check-in Lounge, Riverside Theatres, Parramatta: 12 October — 21 October: Thursday to Saturday, 12pm – 8pm.
PARRAMATTA GIRLS HOME AUDIO WALK
About: In this self-guided audio walk Parragirl artists portray Parramatta Girls Home from their own experience and perspective. This experimental sound work offers a layered, living account of Parramatta Girls Home through the voices and present memories of Parragirls.
Please stream the audio live on Soundcloud on your own phone & BYO headphones.
Click here for the Parragirls Audio File stream.
A limited number of players and headphones are available onsite for ID exchange.
Maps
Parramatta Girls Home site maps will be available onsite.
Parramatta area Loop walk maps will be available onsite.
Warning: This work contains material some audiences may find distressing. Not recommended for children 15 years or under.
Artistic and creative team:
Parragirls
Writer/Narrator: Bonney Djuric
Narrator: Lynne Edmondson Paskovski
Narrator: Gypsie Hayes
Writer/Narrator: Jenny McNally
Narrator: Denise Nicholas
*****
Art Director and Production Design: Volker Kuchelmeister
Sound Design/Editor: Alex Davies
Writer/Editor: Lily Hibberd
Co-producers Jill Bennett, Bonney Djuric, Lily Hibberd
Trigger Warning: Audio of traumatic experiences. The session runs for 23mins.
Festival Commission.
This project has been assisted by the Australian government through the Department of Communication and the Arts' Catalyst—Australian Arts and Culture Fund.
Parramatta Female Factory Precinct Memory Project is supported by the NSW Government through Create NSW and is assisted by the Australian Government through the Australia Council, its arts funding and advisory body.
Lily Hibberd is the recipient of an Australian Research Council Discovery Early Career Research Award Scheme.
Artist Biography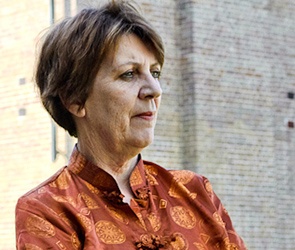 Bonney Djuric
Bonney Djuric is an artist, writer, historian and Forgotten Australian. She is Adjunct Lecturer at UNSW National Institute for Experimental Arts. Bonney works across painting, new media and textiles. Her interests concern the memorialisation of institutional sites of confinement associated with women, children and mental health. She is founder of Parragirls, a support group for former Parramatta Girls Home residents, and Director and co-founder of Parramatta Female Factory Precinct Memory Project. Her advocacy for Forgotten Australians has been acknowledged in State and Federal Parliaments. Bonney is author of two monographs on Parramatta Female Factory Precinct and Parramatta Girls Home.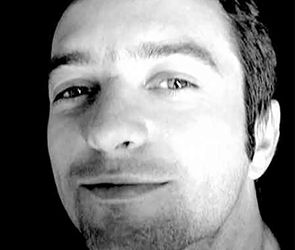 Volker Kuchelmeister
Volker Kuchelmeister is a media artist, researcher and digital media specialist. He is an expert in place representation and has worked extensively with cinematography, interactive systems, immersive visualisation and mediation in the performing arts while exploring and exploding the boundaries of the cinematic image. He has founded and directed three leading media-art research labs (ZKM Centre for Art and Media Karlsruhe Germany – Multimedia Studio, UNSW iCinema Centre Media Lab and the UNSW National Institute for Experimental Art – Immersive Media Lab) and his video installation and experimental video projects are exhibited in museums, galleries and festivals around the world.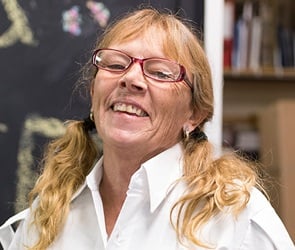 Gypsie Hayes
Gypsie Hayes is Wiradjuri woman, and artist and writer. She is a former resident of Parramatta Girls Home and Hay Girls Institution. She is a graduate of a Visual Arts Certificate EORA Centre. Hayes practices painting, printmaking, poetry and has created a number of collaborative experimental new media works, including sound installations and video art. Her artworks have been featured in major exhibitions such as 'Living Traces' (2016), and 'Exposed to Moral Danger (2014), at Boomali, and Gosford Regional galleries. She has been a key contributor to the Parramatta Female Factory Precinct Memory Project since its establishment in 2014.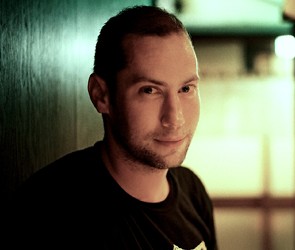 Alex Davies
Alex Davies is an award winning Australian media artist whose practice spans a diverse range of media and experiments with interaction, technology, perception, mixed reality and illusion. He is a Lecturer in Media Arts at UNSW Australia Art & Design, and has exhibited widely in Australia and internationally. He is the current recipient of a UNSW Scientia Fellowship, and has received over 20 grants including the Australia Council's Creative Australia Fellowship.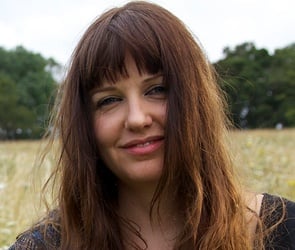 Lily Hibberd
Lily Hibberd is an artist and writer and creative director and co-founder with Bonney Djuric of Parramatta Female Factory Precinct Memory Project. Together they develop and facilitate creative projects with former residents of Parramatta Girls Home. Lily has curated several Memory Project exhibitions, including Living Traces (2016). Djuric and Hibberd and have co-authored numerous essays and articles. Lily Hibberd is the recipient of an Australian Research Council Discovery Early Career Researcher Award to research new digital media representations with the Parragirls at the National Institute of Experimental Arts, UNSW.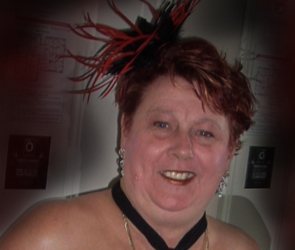 Lynne Edmondson Paskovski
Lynne Edmondson Paskovski is an artist, storyteller and former resident of Parramatta Girls Home. She has worked with Parramatta Female Factory Precinct Memory Project since early 2016, creating drawings and unique collagraphic prints for the Living Traces project in 2016. She actively supports the rights of Indigenous Australians and the campaign to preserve Parramatta Girls Home as a place of justice and recognition. Through words, images and sound, Lynne's stories ignite and engage audiences in encounters with powerful scenarios that would otherwise be overlooked, especially the experiences of forgotten women and children.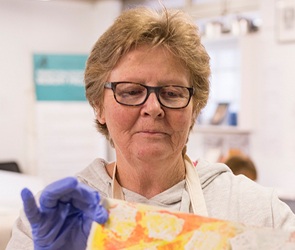 Jenny McNally
Jenny McNally is an artist, writer and former resident of Parramatta Girls Home. Jenny is an advocate for the rights of the child and Forgotten Australians. Her creative practice spans experimental writing, performance and printmaking. She joined Parramatta Female Factory Memory Project in early 2016 and has been integral to the realisation of major creative projects, such as co-producing collagraphic prints for the 2016 Living Traces exhibition. In 2016 Jenny also conceived the performance project It's time for transparency. The video of this work screened at the 2017 National Summit 'Setting the Record Straight for the Rights of the Child'.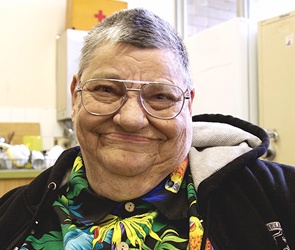 Denise Nicholas
Denise Nicholas is a Yamatji-Nyoongar woman, and an artist, writer and activist. She was a resident of Parramatta Girls Home in the early 1960s. Denise makes writing, archival research and drawings, and is a renowned latch hook artist. Since working with Parramatta Female Factory Memory Project she has supported other women to reconnect to their lost ancestry. She is also a public advocate for the preservation of the Precinct and appeared on an ABC Radio National  Hindsight Program called 'Tit for Tat'. Denise is currently completing her autobiography, which she hopes to publish this year.