15 Oct 2019
FREE EVENT, please register below.
VENUE: The Roundhouse, UNSW
From climate change-deniers to anti-vaxxers, Renata Salecl takes a deep look at the psychological and political factors at play when science comes under question in our contemporary culture.
About
Is our attempt to abolish anxiety making us anxious?
We are in the midst of an anxiety epidemic. It's not surprising when the 24-hour media cycle force feeds us news of climate chaos, mass shootings, and the polarisation of politics. In our search for solace, the once marginalised voices of anti-vaxxers, flat earthers and climate denialists have become mainstream. So why does ignorance flourish in times of social unrest? Does the media cover anxiety or cause it?
Philosopher Renata Salecl unpacks our panic-stricken culture and ever-anxious minds, questioning who and what is responsible for the cultural phenomenon of anxiety today. Renata Salecl is a Professor of Psychology and Psychoanalysis of Law at the University of London. She questions whether anxiety really is the ultimate obstacle to happiness, suggesting that perhaps the real cause of our ever-increasing anxiousness is our attempt to get rid of it.
This event is presented with the UNSW Centre for Ideas.
Image credit: Domen Slana.
Artist Biography
Renata Salecl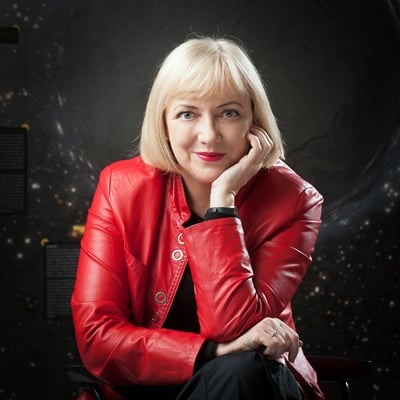 Renata Salecl is a Professor of Psychology and Psychoanalysis of Law at the University of London and a Senior Researcher at the Institute of Criminology in Ljubljana, Slovenia. Her book Tyranny of Choice(2011) has been translated into 15 languages and her associated talk was featured at TED Global. Her previous titles include: The Spoils of Freedom: Psychoanalysis and Feminism After the Fall of Socialism(1994), (Per)versions of Love and Hate (1998), and On Anxiety (2004). Her forthcoming book, Passion for Ignorance explores various forms of denial and ignorance and proposes a way to understand why people have grown to possess a passion for ignorance rather than knowledge.