21 Sep 2017 — 11 Nov 2017
Mon – Fri: 10am to 7pm
Sat & Sun: 11am to 4pm
Closed on public holidays.
VENUE: Customs House
Born from hours jamming in the studio and long fictional story-telling sessions, Rush Hour at Cloud Heaven invites audiences to discover Thom and Angelmouse's individual personal meaning systems by using trains as a launching point for the collision of their differing world views.
About
Thom and Angelmouse's Rush Hour at Cloud Heaven presents a railway infrastructure fantasy where Sydney trains are personified, taking on characteristics of the artist's friends to explore Thom's deep and at times conflicted affection for trains.
Rush Hour at Cloud Heaven observes Thom's practice of nicknaming train stations, people and places to conform with his individual world view. Conceived by Thom, produced by Angelmouse, and constructed collaboratively, the work ultimately presents a conversation between the two collaborators as they forge a creative relationship and strive to understand each other's different personal meaning systems.
This project is supported by the City of Sydney Cultural and Creative Grants.
Artist Biography
Thom Roberts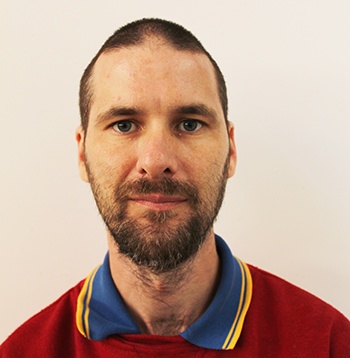 Thom and Angelmouse is the collaborative art practice of Thom Roberts and Harriet Body. Thom is autistic, and Thom and Angelmouse create work that strives to consolidate their individual views and understandings of the world, both similar and different. They work in installation and video animation and are currently experimenting with collage and new digital print works. Thom is represented by Studio A, a supported studio in Hornsby that supports professional artists with intellectual disability.
Thom Roberts is a north-western Sydney based artist working in painting, performance and installation. Thom's painting practice is inspired by photographs of people he finds in various information pamphlets and promotional posters that he collects from train stations, shopping centres and other public places. He then draws on top of this image, adding another eye here and an extra nose there, and then uses this as inspiration for large acrylic paintings on canvas.
In 2014 Thom received an Amplify Emerging Artists Award, in 2017 he exhibited a new performance work for Cementa Arts Festival, and in 2016/17 he is an exhibiting artist for birdfoxmonster, a collaborative performance installation presented by Carriageworks.
Harriet Body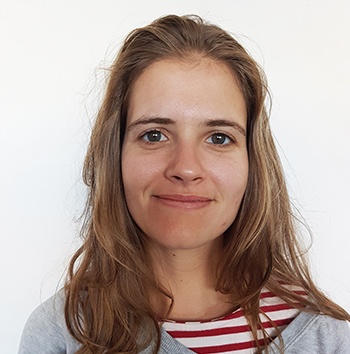 Harriet Body is a Sydney-based artist, currently working in the expanded field of painting and mark making, with a background in performance and video art. Harriet utilises repetition and endurance, and looks to ideas of the Body Art movement to mark and document time.
Harriet has a BFA with first-class honours from the UNSW School of Art and Design (COFA) and graduated in 2014 with a research-based MFA for which she received an Australian Postgraduate Award. In 2016 Harriet was a finalist in the Churchie Emerging Art prize and Artist in Residence at Penrith Regional Gallery. In 2017 she is a Studio Tenant at Parramatta Artist Studios, a finalist in the Hazelhurst Art on Paper prize, and presented a recent solo exhibition at Verge Gallery, Sydney University.