14 Oct 2019
5:30 pm — 8:30 pm
VENUE: The Ethics Centre
This public forum considers the case for and against the recognition of a new human right: to protect the freedom to exist without physical or psychological threat from above.
About
"Over the last century, humans have radically transformed airspace: chemically, territorially, militarily and psychologically. The associated threats to our human rights are not adequately addressed by the current legal framework." – 'The Airspace Tribunal', European Human Rights Law Review (2018).
The Airspace Tribunal is an international public forum established by artist Shona Illingworth (Denmark/Scotland) and barrister and law professor, Nick Grief. It continues with this hearing at the Ethics Centre, Sydney, inviting representations from experts across a range of disciplines and lived experience to consider whether we need increased protection through the recognition of this proposed new human right.
The Airspace Tribunal is part of Topologies of Air by Shona Illingworth, a forthcoming installation examining the impact of accelerating geopolitical, technological and environmental change on the composition, nature and use of airspace. Her work questions the terms by which airspace is currently understood, and invites us to look up and consider the air above their heads not as a void, free space, but as a multi-layered, complex cultural and legal space that is shared and personal, with a long history and rapidly-changing future.
The Airspace Tribunal's inaugural hearing took place at Doughty Street Chambers, London in September 2018. Further hearings are planned in Copenhagen and Hiroshima. Each hearing is being recorded and transcribed to form the drafting history of the proposed new human right.
Co-curated by Jackie Dent, journalist and curator. Topologies of Air is commissioned by The Wapping Project.
Speakers include:
Nick Grief – member of the legal team that represented the Marshall Islands and took the UK, India and Pakistan to the International Court of Justice for violating their nuclear disarmament obligations
Shona Illingworth– artist whose video and sound installations investigate memory, cultural erasure and structures of power in situations of social tension and conflict.
Felicity Ruby– Former Director of Internet Policy for global software consulting firm, ThoughtWorks, and political adviser to Senator Scott Ludlam, Greenpeace International, the United Nations Development Fund for Women, and the Women's International League for Peace and Freedom (WILPF).
Brett Biddington – founder of a consulting company specialising in space and cyber security. Former member of Cisco Systems' global space team, and officer in the Royal Australian Air Force (RAAF) specialising in intelligence, security and capability development.
Steven Freeland – is a Professor of International Law at Western Sydney University, Australia and an expert in international criminal law, commercial aspects of space law, public international law and human rights law.  He represents the Australian government at UN conferences and committees and has advised various governments on issues concerning the regulation of space activities.
Renata Salecl– philosopher and sociologist whose work has included radical re-evaluation of notions of liberal theories of democracy to offer new approaches to human rights and feminism.
Sebastian Pfautsch —  tree physiologist, Senior Research Fellow and Drone Research and Teaching Unit (DRTU) lead at the University of Western Sydney.
Safdar Ahmed is a Sydney-based artist and academic. He is the author of Reform and Modernity in Islam and the Walkley Award-winning web comic Villawood: Notes from an immigration detention centre. He works mostly in the mediums of drawing and comics, and is a founding member of the community art organisation, Refugee Art Project.
Sara Miris an Iranian-Australian artist and industrial engineer who is based in Sydney. As a child she and her family experienced the war between Iraq and Iran. Her art practice focuses on making short films and comics. She currently volunteers as a workshop facilitator with the not-for-profit community art organization, Refugee Art Project, at their studio in Thirning Villa in Ashfield, Sydney.
Majid Rabet is an electromechanical engineer by trade who came to Australia from Iran as a refugee in 2009. His time in immigration detention brought him to the world of art and the tools and inventions he created in Sydney's Villawood Detention Centre are now in the permanent collection of the Powerhouse Museum. Majid occupies himself as an artist, sculpture, designer and inventor, as well as conducting art workshops facilitated for diverse communities across Western Sydney.
Counsel to the Tribunal:
Andrew Byrnes – expert on women's human rights, gender and human rights, United Nations human rights treaty bodies, national human rights institutions, economic and social rights, peoples' tribunals and international law, and the incorporation of human rights standards in domestic law. Currently a member of the Executive Council of the Asian Society of International Law. Former Chair of the Australian Human Rights Centre from 2005 to 2017 and external legal adviser to the Australian Parliamentary Joint Committee on Human Rights and rapporteur of the International Law Association's Committee on International Human Rights Law. He is currently a Professor of International Law at the UNSW Law Faculty.
Venue Partner: The Ethics Centre
Artist Biography
Shona Illingworth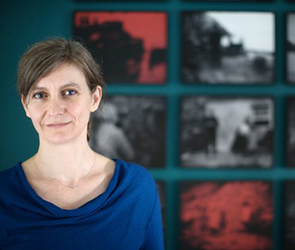 Shona Illingworth is a Danish Scottish artist who is known for her immersive video and multi-channel sound installations, and evocative, research-led practice in which she explores the dynamic processes of memory, cultural erasure and construction of histories in situations of social tension and trauma. Her work has been exhibited internationally, with shows at the Imperial War Museum, London, Museum of Modern Art, Bologna, FACT, Liverpool, UNSW Galleries, Sydney and the Wellcome Collection, London. She has received commissions from The Wapping Project, Hayward Gallery, London, and Channel 4 Television. Upcoming solo exhibitions include the Bahrain National Museum 2020 and The Power Plant, Toronto, 2021.
Nick Grief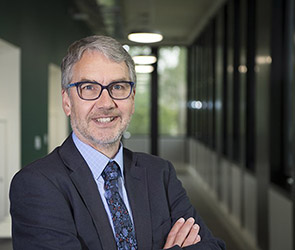 Nick Grief is a professor in Kent Law School and a barrister practising from Doughty Street Chambers, London where he is an Associate Tenant. He specialises in international law, human rights and air law. A Kent graduate with a PhD on public international law in the airspace of the high seas, he taught at the University of Exeter and Bournemouth University before returning to the University of Kent in 2010. He was a member of the legal team which represented the Marshall Islands in the International Court of Justice in cases against India, Pakistan and the UK concerning the obligation to negotiate in good faith towards nuclear disarmament. The team was nominated for the Nobel Peace Prize for its work in the ICJ.