28 Sep 2019 — 3 Nov 2019
VENUE: Bradfield TAFE, and Atchison Lane, St Leonards
Artist Cameron Cripps-Kennedy, poet Omar Sakr and students of Bradfield College create poetic and intimate artistic conversations about mental health that they share in the public realm. These Walls Could Talk is a project combining large-scale, site specific installation, with a participatory and collaborative process of art and design creation. The project builds upon the design and text-based work of Cameron Cripps-Kennedy who issues private experiences of micro-aggressions and stigma into the arena of public space.
About
For The Big Anxiety, Cripps-Kennedy has worked with poet, Omar Sakr to create poetic texts about mental health and connection to place with the students of Bradfield College, St Leonards.  The residents, students and workers of St Leonards can see this work on Chandos and Atchison Streets, as well as the St Leonards TAFE.
These Walls Could Talk brings conversations about mental health into the public realm, reflecting on the possibilities for creating living and working environments that are conducive to better mental health. It makes visible what needs to be discussed and de-stigmatised to the broadest possible local community and visitors.
Artists: Cameron Cripps-Kennedy, Omar Sakr and Students of Bradfield TAFE, St Leonards.
This project is proudly commissioned by TWT Property Group.
Artist Biography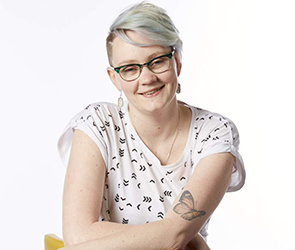 Cameron Cripps-Kennedy
Cameron is a jack of all trades who prefers carbonated caffeine and struggles to find jeans.
Cameron once refused to stick macaroni on a paper plate—twenty years later this would lay the foundation for officially studying photography, graphic design and creative writing while dabbling in drawing, performance, video production and animation.
Cameron is a four time scholarship awardee, trained in mental health first aid and hopes that print will never die.
Cameron has just finished a Bachelor of Fine Arts at UNSW and holds an Associate of Photography from Charles Sturt University.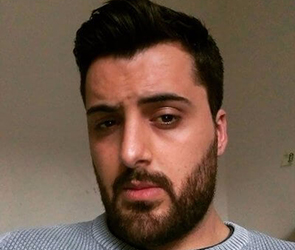 Omar Sakr
Omar Sakr is an award-winning Arab Australian poet. His debut collection, These Wild Houses (Cordite Books), was shortlisted for the Kenneth Slessor Prize, and the Judith Wright Calanthe Award. His new collection is The Lost Arabs (UQP). The 2019 recipient of the Edward Stanley Award for Poetry, Omar has also placed runner-up in the Judith Wright Poetry Prize. His non-fiction has been published regularly in such places as The Saturday Paper, The Guardian, Kill Your Darlings, Going Down Swinging, Archer, Junkee, The Star Observer, and SBS Life, among others.