25 May 2022
FREE EVENT
Contact gail.kenning@unsw.edu.au for further information and registration
Wed May 25th 2-5pm.
QUT Gardens Theatre Foyer
2 George Street Brisbane
People, places and experiences impact on our lives. Throughout our lives we learn and unlearn many things.
As you age what are the things that you have learned or unlearned that you would like to share?
In giving care for older adults what would you like to share
What experiences have shaped you?
What places are deeply imprinted on you?
We invite you to an afternoon of creativity, exploring digital story-telling, Virtual Reality (VR) and Augmented Reality (AR), and opportunities to listen to others peoples stories.
No prior experience needed. Come along and tell us what you know that could change the world!
Facilitators: Professor Evonne Miller, Director of the QUT Design Lab, Gail Kenning and fEEL (felt Experience and Empathy Lab) team and Caleb Lewis, playwright and QUT PhD student.
About
In this 3 hr workshop you will explore storytelling using Virtual and Augmented Reality technologies (VR, AR), immersive media, and sound recording.
There are three parts to this afternoon of creativity, technology and storytelling.
Transcendence – created by playwright and QUT PhD student Caleb Lewis to document what happens when aged care residents, their family and staff experiment with VR. Part of a Facebook funded project research.qut.edu.au/designlab/projects/transforming-aged-care-with-virtual-reality-vr/: Three plays about aged care residents engaging with Virtual Reality. This performance will feature PLAY 3: DOLPHIN SONG.
o A young carer, Eddie, tells of his experience in palliative care, helping the dying Allegra, a woman in aged care, realise her dream to swim with dolphins. When a storm threatens the planned swim and the boat refuses to take them out, all seems lost, then Eddie arranges for Allegra to visit a local pool and with VR goggles, immersing Allegra in the experience of a lifetime.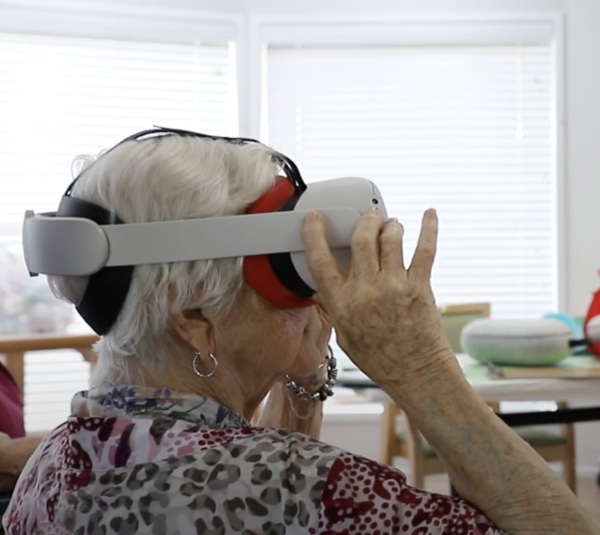 The Visit – Experience the Visit, an interactive VR experience developed from a groundbreaking project with artists and psychologists working with women living with dementia. Using a Virtual reality headset you are invited to sit with Viv, a life-sized, photorealistic animated character whose dialogue is created largely from verbatim interviews. See more information about The Visit here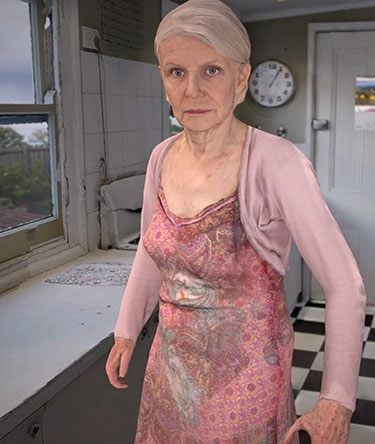 Finally, we will explore creative ways to tell your stories. Participants will be supported in creating a story board of their story, using available technology, storyboard templates, or by verbally telling their story and/or creating a script for a play. Using Virtual and Augmented Reality technologies (VR, AR), We want you to 'look back' on your experiences and 'look forward' to explore your hopes and fears. You may want to come along with a story in mind or explore experiences with others.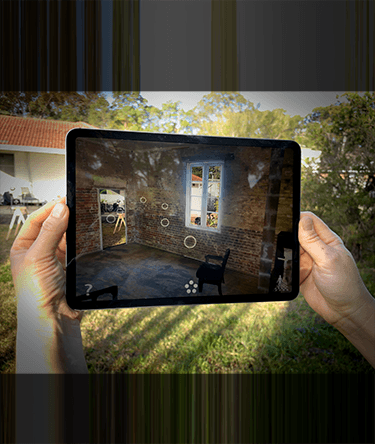 Register to take part in individual pre-workshop online storymaking sessions and/or register to take part in the workshop on the day.
For more information or to register email gail.kenning@unsw.edu.au