3 Oct 2022
PAY WHAT YOU CAN
176 Little Lonsdale Street
Melbourne 3000
WHEN
Monday 3 October, 6.30pm – 7.30pm
A showcase of writers with disability share works that reimagine and write towards a better and more inclusive future of health.  
This event will also be live-streamed, viewable on the Wheeler Centre website from 6.30pm on Monday 3 October.
This event is part of The Big Anxiety Speaker Series, co-presented by RMIT Culture and The Wheeler Centre
About
Curated by award-winning poet Andy Jackson, this showcase event features an assembly of writers with disability. They'll share their visions for what the future of health can and should be, through performance, poetry, essay and memoir.   
Featuring writers such as  Alex Creece, Anna Jacobson, Beau Windon, Gemma Mahadeo and Sarah Stivens, immerse yourself in creative explorations of ableism, love, shame, solidarity, ingenuity and more, while imagining a better and more inclusive future of health. 
Artist Biography
Andy Jackson
Andy Jackson is a poet, essayist and creative writing teacher, and was awarded the inaugural Writing the Future of Health Fellowship with RMIT's Health Tranformation Lab. He has featured at literary events and arts festivals in Ireland, India, the USA and across Australia, including Melbourne Writers Festival, Castlemaine State Festival, Queensland Poetry Festival, and on ABC Radio National. He has been shortlisted for the Kenneth Slessor Prize for Poetry for Among the Regulars (papertiger, 2010), the John Bray Poetry Award for Music Our Bodies Can't Hold (Hunter Publishers, 2017) and the Victorian Premier's Prize for Poetry for Human Looking(Giramondo, 2021), which won the 2022 ALS Gold Medal. Andy has co-edited disability-themed issues of Southerly and Australian Poetry Journal, and is currently working on a collection of lyric essays entitled Hunches: Thinking Through a Body.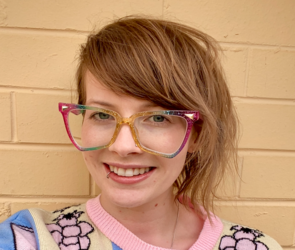 Alex Creece
Alex Creece is a writer, poet, student, collage artist, and average kook living on Wadawurrung land. She also tinkers with other people's poems as the Production Editor for Cordite Poetry Review. Alex was awarded a Write-ability Fellowship in 2019 and a Wheeler Centre Hot Desk Fellowship in 2020. A sample of Alex's work was Highly Commended in the 2019 Next Chapter Scheme, and she was shortlisted for the Kat Muscat Fellowship in 2021.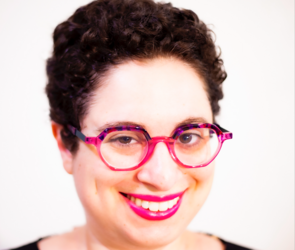 Anna Jacobson
Anna Jacobson is a writer and artist from Brisbane. Amnesia Findings (UQP, 2019) is her first full-length poetry collection, which won the 2018 Thomas Shapcott Poetry Prize. In 2020 Anna won the Nillumbik Prize for Contemporary Writing (Open Creative Nonfiction), was awarded a Queensland Writers Fellowship, and was shortlisted in the Spark Prize. In 2018 she won the Queensland Premier's Young Publishers and Writers Award. Her poetry chapbook The Last Postman was published with Vagabond Press (2018) as part of the decibel 3 series.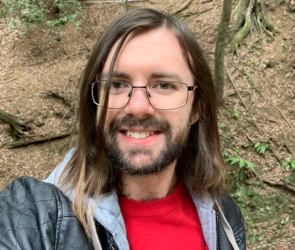 Beau Windon
Beau Windon is a neurodivergent writer of Wiradjuri descent based in Naarm. His greatest loves are YA and speculative fiction, meaning he spends most of his time writing quirky stories about quirky people in quirky situations. Currently he is focused on developing his hybrid memoir (quirky stories about his quirky self) and poetry about all the dark goo slathered around his brain. Beau is passionate about creating greater awareness about neurodiversity and mental health issues. If you ever converse with him and it gets too awkward just mention pro wrestling and he'll ramble about it for hours.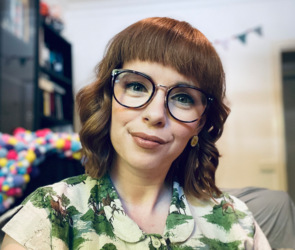 Sarah Stivens
Sarah Stivens is an emerging poet from Boon Wurrung Country/Melbourne. Her words have appeared in Cordite, Baby Teeth Journal, Catalyst, Bowen Street Press and other online spaces. She is the ASA/Ray Koppe Varuna fellow for 2022, and a Writers Victoria Writeability fellow. Her work has been shortlisted for the 2022 Ada Cambridge Poetry Prize.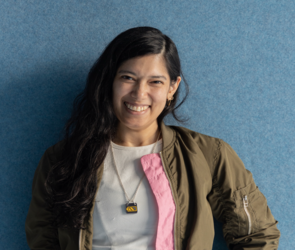 Gemma Mahadeo
Gemma Mahadeo moved to Australia in 1987. Their written work and multimedia work has been published nationally, both online and in print. They are a founding member of The Disabled QBIPOC Collective, along with CB Mako, Hannah Morphy-Walsh, and Pauline Vetuna. When not writing, they occasionally make music, drink lots of tea and beer, and fuss over cats.