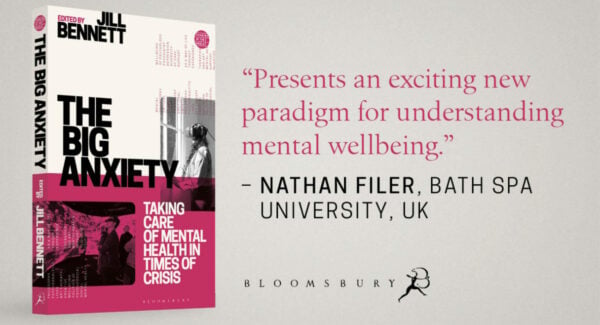 The Big Anxiety – Taking Care of Mental Health in Times of Crisis
This book takes a creative approach in examining one of the biggest crises of our time: that of mental suffering, distress and anxiety. By bringing together essays and dialogues from thinkers and artists across a range of disciplines, it re-imagines approaches to crisis, support, and care. Amid growing recognition that mental health is not only the province of psychiatry and the health sector, but a concern for the whole community, the book opens up critical new ways of thinking about our internal lives and the forces that affect them.
Featuring both theoretical and practical examples of the value of using imagination in response to trauma, anxiety, and depression, The Big Anxiety shows how creativity is not a luxury, but a means of survival.
Includes a range of artists/writers/presenters from The Big Anxiety festival including Siri Hustvedt, Claudia Rankine, Evelyn Araluen, Norren Giffney, Lynn Froggett, Marianne Wobcke, Jill Bennett, fEEL Lab, Uti Kulintjaku – and discussion of Big Anxiety works such as Edge of the Present and Awkward Conversations.