28 Sep 2019 — 7 Oct 2019
Film will show 1.30pm -3pm on Mon 30 Sept
VENUE: Museum of Contemporary Art
Explorers by Project Art Works (UK) is a three-year transnational initiative informed and led by neurodiverse communities, placing them at the heart of social, civic and cultural activity.
About
Illuminating the Wilderness is part of EXPLORERS; a 3-year project investigation of art, rights, and representation that puts neurodiverse people at the centre of civic and cultural life. Shot on location in Scotland, the film explorers the shared experience of big landscape and weather for a group of neurodiverse artists and makers, their families and carers.
Throughout the Big Anxiety Festival, Project Art Works will work alongside MCA and UNSW and Sydney's neurodiverse community. Individuals and groups will visit the film installation and have the opportunity to join collaborative drawing workshops that, at times, will also be open to public audiences. These shared moments of drawing aim to encourage alternative means of communication and representation.
The 10-day free film installation will be accompanied workshops, and by Art*People*Care: A Long Table with Project Art Works, a free public discussion on radical arts-led models of care on Weds 2 October, 6-8pm in the MCA Lecture Theatre, Level 2 (bookings essential).
Artist Biography
Kate Adams - Artistic Director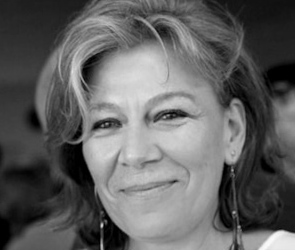 Kate Adams is an artist, advocate and parent activist. She has initiated many responsive, collaborative projects with neurodiverse children and adults and their families,
care services, artists and galleries.
Kate co-founded Project Art Works in 1997 to explore an expanded conception of art that was and continues to be influenced by Paul Colley, her son, who has complex support needs. The work embraces highly personalised studio practice and exhibitions that raise awareness and influence diverse representation in cultural life. In 2012 Kate was awarded an MBE for services to art and disability.
Kate Adams of Project Artworks has recorded new work for The Course of Empathy App.
Tim Corrigan - Creative Director
Tim Corrigan is an artist filmmaker. He has extensive experience of video production both as a cameraman and editor.
He has worked with children and adults with severe neurological impairments through a range of projects as a lead and freelance artist for Project Art Works since 1998.
Patricia Finnegan - Creative Program Manager
Patricia is an artist and facilitator. Her practice focuses on elements of drawing, painting and printmaking and in 2010 she completed an MA in Art and Design in Education. She combines practice-based research with her work as an artist facilitator on a wide range of projects with neurodiverse artists and makers. Patricia is highly committed to exploring new routes to inclusion in the arts and as she believes this is essential in improving the mental, emotional and physical wellbeing of everyone.
About Project Artworks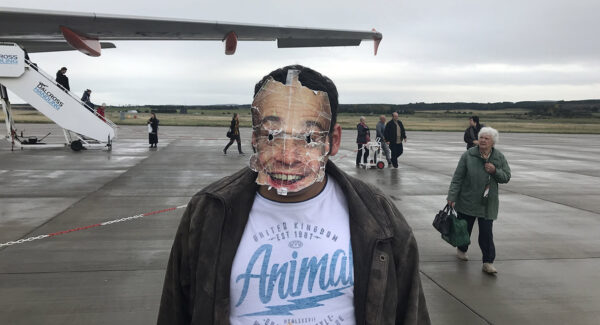 Taking place against a backdrop of increased hardship and intolerance toward disabled people in the UK, the aim of EXPLORERS is to develop positive relationships between cultural organisations and the social care sector and to reposition people who have complex needs at the forefront of mainstream culture. The programme led by Project Art Works is taking place with multiple partners and galleries in the UK and Australia.
The EXPLORERS project is supported by the Arts Council England Ambition for Excellence Programme and the Paul Hamlyn Foundation.