20 Sep 2017
6:00 pm — 9:00 pm
VENUE: UNSW, Art and Design, Paddington Campus
Book your ticket to the The Big Anxiety: festival of art + science + people launch party!
About
Attendance is by RSVP only, as there are a limited number of tickets for this event. But you are INVITED!
The launch is hosted by Jane Caro, and held at our Paddington HUB at UNSW Art & Design, where you will be able to see an array of exhibits, including:
Group Therapy: mental distress in a digital age (exhibition in Galleries)
Parragirls Past, Present (3D immersive cinema)
Snoösphere (sensory environment in Galleries)
The Harmonic Oscillator (installation)
Catch the Tiger (life size game played in responsive environment)
Beta Shockers by Tina Havelock Stevens (video with live drumming)
The Not Knowing of Another – Project Art Works 
Mental Health Pods
Deep Vr
Labyrinth Psychotica
The launch also features live performances by Vicki Van Hout (official festival poet), David Woods, and music by DJ Sveta.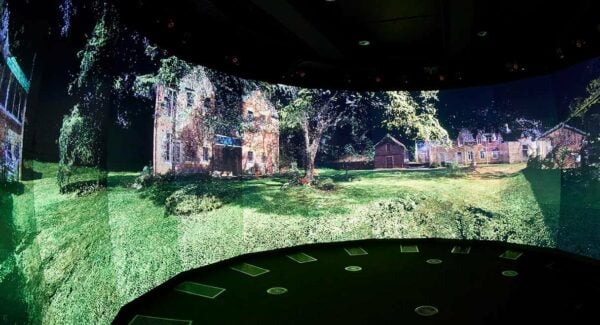 Image: Parragirls Past Present. Photographer Nick Cubbin. Experience the public debut of EPICentre, the worlds highest resolution 3D immersive environment at the launch.